Solo: A Star Wars Story
May 28, 2018
I'm not alone in saying I had extremely low expectations for 'Solo'. The concept didn't grab me. Directors Phil Lord and Chris Miller getting kicked from the film was cause for concern. The trailers did not sell the film very well. However, I'm happy to say that I thoroughly enjoyed 'Solo'. It is not what you are expecting.

The most surprising part of 'Solo' is that it doesn't rely on Easter eggs and references to other 'Star Wars' films to make it enjoyable. Don't get me wrong, there are plenty of them. However, they are not what makes the film worthwhile. What makes 'Solo' enjoyable is the film's unique style. It feels like a weird gangster- western blend and it's fantastic. The world it creates is unlike anything we have ever seen in 'Star Wars'. It opens doors to places I never knew I wanted to go.

Another surprising thing about the film is its writing. I thought the script was great. Obviously, it was no masterpiece. Also, as summer blockbusters go, I think the script for 'Avengers Infinity War' was better. However, I personally believe that it did better than all the other new era 'Star Wars' films. All the other films in this new era didn't put enough focus on the script to get attention. They focused on the fabulous visuals their talented directors brought.

'Star Wars: The Last Jedi' suffered a lot from this. Rian Johnson is a talented director but a poor writer. Even though 'Solo' had its own great visuals. It just couldn't put them at the forefront as much due to Ron Howard taking over as director from Phil Lord and Chris Miller.

Instead, they put the characters and the unique style of the film at the forefront. I didn't keep watching for the next visually stunning action set-piece. I kept watching to see how the new characters would develop. To find out more about the lore of the new world this film has made in 'Star Wars'.

'Solo' blew away my expectations. It fixed a problem I've had with 'Star Wars' for a while. It made me feel like a little kid watching 'Star Wars' for the first time again. This was because it made a new world in the 'Star Wars' universe. The film's new characters, lore and particularly the end reveal left me hungry for more in the best way possible. If you're on the fence about 'Solo', I hope this review has shown you that it's worthy of your attention. 'Solo' proves there is plenty of fuel in the 'Star Wars' engine, and it's a long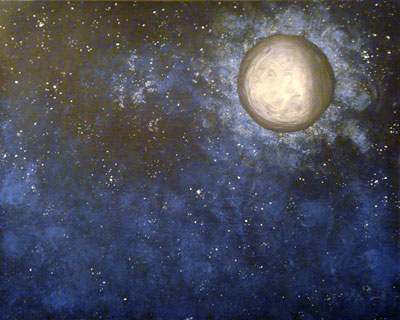 © Allison H., Vancouver, WA