Murder on the Orient Express
May 9, 2018
Many people are familiar with award-winning author Agatha Christie, along with her many murder mystery books and movies. One of her books, Murder on the Orient Express, was made into a movie in 1974. Being such an incredible and thrilling film, director Kenneth Branagh has recreated it this year. But he didn't do it alone. With an all-star cast and an incredible back stage crew they have reproduced a true masterpiece.

Murder on the Orient Express features Detective Hercule Poirot and 12 other passengers on a train through Europe when suddenly they are blown off their tracks and a passenger is murdered. As Poirot interrogates each passenger, he determines that they are all likely suspects and unravels a deeper truth.

Such actors as Johnny Depp, Judi Dench, Michelle Pfeiffer, and Kenneth Branagh (also the director) go further than portraying these characters, but truly become them. They managed to retell this story with keeping the authenticity of the storyline and still making it suspenseful, even for audience members who already knew the ending. The impeccable writing helped portray this and showed an unreal amount of character development. Each person's story is so realistic and complex. And although each character is so unique and different from each other they are all connected by their relationships to Daisy Armstrong.

The actors aren't the only thing that tell a story though. The production team has managed to combine computer technology and the Earth's natural land features to create such a breathtaking landscape. Also you can only imagine how difficult it must be to follow and film 13 actors through a confined hallway in a train. But this camera crew made it look effortless and took an interesting approach to the challenge such as using a bird's eye view for various scenes. Also the set of the train was elaborate yet simple and continued to stay interesting throughout the movie. And last but certainly not least, the costumes were beautifully made and simple as to not take away from the characters. They accurately represented the period and showed each character's personality and background.

In conclusion, Murder on the Orient Express is everything you could ask for in a movie. It has an ensemble cast, thrilling storyline, phenomenal visuals, and leaves you questioning if there is more than just right and wrong.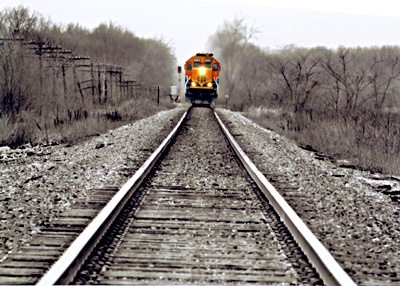 © Matt D., St Peters, MO