OCEAN'S 11
April 28, 2018
Since I heard Ocean's 8 is coming in June, and I'm really pumped up about it. So I decided to review all of the Ocean's Film Series by starting with the first movie: Ocean's 11.
Ocean's 11 is a 2001 movie directed by Steven Soderbergh, and the screenplay is written by Ted Griffin. And it is a remake of the 1960 Rat Pack movie of the same name. Now I didn't watch the 1960 movie, sorry, I'll review about the 1960 movie, when I am done with the third movie in the series.

This movie (Ocean's 11) tells a story about man named Danny Ocean (played by George Clooney), and he was released out of prison. Danny has an idea to do a heist in a casino ground located in Las Vegas. His plan is to steal money in a vault that belongs to Terry Benedict (played by Andy Garcia), an owner of his casino in Las Vegas. But Danny couldn't do it alone; he needs help to break in. He hired Rusty Ryan (played by Brad Pitt), then he hired Linus Caldwell (played by Matt Damon), then hired Basher Tarr (played by Don Cheadle, Iron Man 2 and 3), then hired Frank Catton (played by Bernie Mac), then Danny hired the two Malloy brothers, Turk and Virgil (played by Casey Affleck (Virgil), and Scott Caan (Turk)), then hired Saul Bloom (played by Carl Reiner), then hired Reuben Tishkoff (played by Elliot Gould), then hired Livingston Dell (played by Eddie Jemison), and then hired "The Amazing" Yen (played by Shaobo Qin). All together is a big group of gangs who are doing a heist. Danny needs his number of people, and his number is 11. During the heist planning, Danny comes face-to-face on his ex-wife, Tess (played by Julia Roberts).

This movie is really great. I never saw this movie, but I've heard a lot about this movie because people call this "one of the best remakes", and it got an 82% on Rotten Tomatoes, also they are saying it's funny. So I wanted see this so badly, because I really love heist films and thought I could see this one. When I was looking around at my house and my movie shelf, and I looked into my step-mom's movie shelf, and she has the movie Ocean's 11 and she has the sequel Ocean's 12, which I'm gonna get through that, when I am done with this review. I told my step-mom if it's fine for me to watch Ocean's 11, and she said "Sure, but if dad says okay." She means by if my dad is gonna be able to watch Ocean's 11 with me and my step mom. I told my dad and he said yes, but my brother wasn't really interested into the movie, and he decided to go to his room and never see the movie ever, but he watched a little of the movie. When I watched the movie, it's really great. I couldn't believe this movie known to be the best movie in the world. There is a really great moment, and funniest moments in this movie.
George Clooney is one of my favorite actors. He is the best actor in every movie, including Tomorrowland. Brad Pitt is also my favorite actor in every movie, including World War Z. I won't forget about Don Cheadle, he is really funny in this film. Also Casey Affleck, he's a really funny guy how he plays as a character who is always arguing with his brother, yelling about everything and all of that.

It does have a really great taking moments, and I love everything about every of the cast. They get meet each other, and talk about everything. That is so cool.

I would recommend a viewer under 13-18 who likes heist films. I think you might enjoy this film. It's big knock-off Rat Pack success.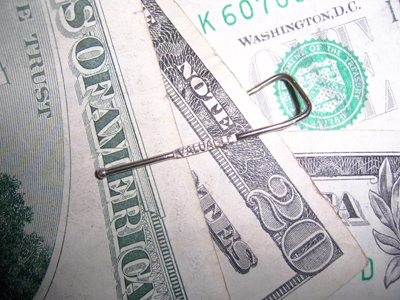 © Valcy E., Stony Point, NY