Blank Panther
April 17, 2018
For decades, America has seen many different superheroes, however, these superheroes lack diversity. A titular hero was recently created and came to life on February 16, 2018. This film, Blank Panther, gave African Americans a character to look up to. Customarily, a film that focuses on African Americans is centered around past events that brought the black community hardships. In contrast, Black Panther showed the black community in a positive light: inventing new technologies and ruling a kingdom.

Because of it's amazing scenery and showing of the black community in a positive light, Blank Panther has broken many records. To name a few, this film was the largest ticket presale for a Marvel Film. Black Panther also had the highest-grossing first week of any Marvel film. While The Avengers earned roughly about $300 million during a nine day span, Black Panther brought in $520 million dollars within a week. Blank Panther was also the highest-grossing superhero film in the United States.

In conclusion, Black Panther is a film that brought all ethnicities and genders to the movie theaters. This film brings tears of joy instead of tears of sadness based off of black experience. This film can be the next positive thing for the black community. All in all, it is nice that America gets to see a change in the normal line up of superheroes.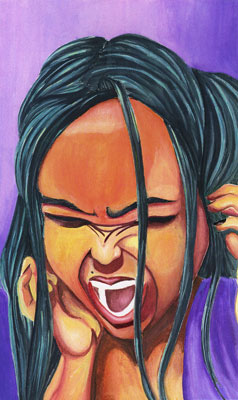 © Kriztille J., Briarwood, NY