The Theory of Everything
April 17, 2018
"However difficult life may seem, there is always something you can do and succeed at."  
- Stephen Hawking
This sincere quote is what Stephen Hawking lived by through many decades of his treacherous battle with motor neuron disease, commonly known as amyotrophic lateral sclerosis (ALS), or "Lou Gehrig's" disease. Many people are familiar with Stephen Hawking and his infamous scientific theories. However, few can understand his intricate personal life and the complexities of his chronic disease.
"The Theory of Everything"  is both a biopic and love story directed by James Marsh and is based off of Jane Hawking's memoir, "Travelling to Infinity: My Life with Stephen." Set in the 1960's, the film follows young Stephen Hawking (Eddie Redmayne), the Cambridge University student and future renowned physicist and cosmologist, who falls profoundly in love with his collegian, Jane Wilde (Felicity Jones). Once a healthy and active young man, twenty-one year old Stephen is suddenly given a life-shattering diagnosis of motor neuron disease and a life expectancy of two years while initiating his pretentious scientific work. Stephen and Jane fight the disease together, defy odds, and create a life for themselves all while breaking new ground in the science field.
Eddie Redmayne gives a stellar performance as Stephen Hawking. Redmayne contorts his body in such unbelievably credible ways that you forget he's just an actor and not a person with motor neuron disease. His performance truly made me feel Hawking's pain. Eddie Redmayne's Academy Award for his mentally and physically challenging role as Stephen Hawking was well deserved.
"The Theory of Everything " is a film that shows anything can be accomplished with hard work and ambition. After seeing this film, I have an even greater admiration for Stephen Hawking. Even with his mind-over-body struggle, he showed a great deal of positivity and humor. His contributions have shaped the world of science and he is seen as one of the most intelligent people to ever live.
"The Theory of Everything" is a beautifully crafted film. The film shows that time and love are limitless while showcasing Stephen Hawking's journey. If you are interested in learning about one of the most intelligent people to ever live, "The Theory of Everything" is for you.
Rest in peace to Stephen Hawking (1942-2018).
"The Theory of Everything" is rated PG-13.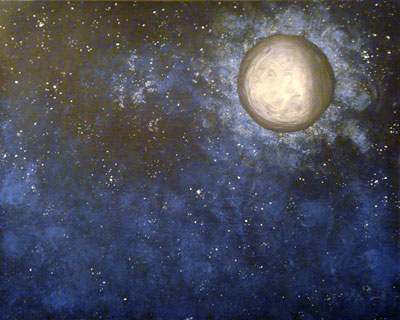 © Allison H., Vancouver, WA