Love, Simon
April 18, 2018
"Love, Simon," although appearing to be just another teenage romance film, actually represents another important step towards acceptance. This is the first time a major film studio has produced a movie centered around a gay teen. Not only is it revolutionary, but it's also a genuinely great film. I laughed, cried, and dove into the story.

Nick Robinson delivers an emotional performance as the lovably shy and awkward Simon Spier, a closeted gay teen living in a small Georgia town. We haven't seen Robinson in such a role before, as he has been a relatively small actor before this film. He first rose to prominence after his roles in "Jurassic World" and "Everything, Everything." Robinson is accompanied by Katherine Langford and Jorge Lendeborg Jr. as Simon's lifelong friends Leah and Nick, as well as Alexandra Shipp, who plays the new addition to his tightly-knit friend group, Abby. The four actors perform so well together, it is easy to believe that they are really a group of best friends. All of them obviously immersed themselves in their characters.

The movie focuses on Simon's journey to accept his identity while he endures endless drama at school. Simon has been exchanging emails with another closeted gay student at his school, who writes under the alias of "Blue." He and Blue are obviously falling in love. However, when theatre nerd Martin logs onto the library computer after Simon and finds his emails with Blue, he screenshots them and uses them to blackmail Simon into persuading Abby to go out with him. Worried that Blue will freak out if he finds out the emails were spread, Simon agrees. Throughout the movie Simon observes several different students at his school, believing them to be Blue. It's a dramatic, heart-wrenching story, but the ultimate acceptance of Simon's identity will bring everyone in the theater to tears, especially a particular scene between Robinson and Jennifer Garner, who plays Simon's mother.
Despite obviously following the teen romance movie formula, "Love, Simon" has a few characteristic differences that make it wonderful. The only issue with the romance is the fact that Nick Robinson has absolutely no chemistry with the actor that plays Blue (don't worry, no spoilers here). This is to be expected when a straight actor is placed in the role of a gay teen romance, but it was still a bit disappointing. Despite this one issue, the movie overall is fantastic.

Director Greg Berlanti used his own journey to accepting himself as a template for this film, which must be what makes it such a touching and real experience. With a fantastic cast and plot, it's impossible to miss 2018's best teen love story. As Simon says, "everyone deserves a great love story." "Love, Simon" is that love story.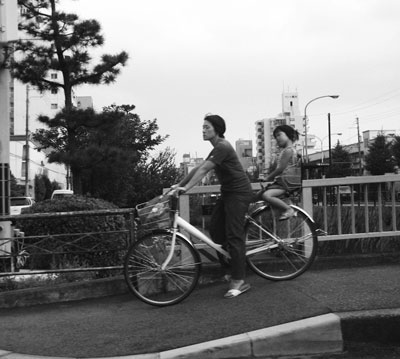 © Elizabeth C., Andover, MA