Titanic
March 18, 2018
I know that the movie I have chosen to review would be one of the most recognizable movies of today, if not of all time since it was once considered to be the highest blockbuster movie ever shown on the theaters during the day. Written and directed by none other than James Cameron, his movie focusing on the tragedy of the ill - fated ship named Titanic that occurred on 1912 and the romance comes along with it between first class woman, Rose Bukater and third class vagabond, Jack Dawson became one of the most celebrated love stories of today. The plot itself is simple but emotional. Two star - crossed lovers met and fell in love in an ill - fated ship called Titanic.
Despite of its cliche' approach of presenting the love story between Jack and Rose, nevertheless it managed to show a love story with fierce passion and a deep sense of understanding when it comes to love. Supported by a soundtrack by Oscar winning composer, James Horton and a theme song by singing sensation Celine Dion, truly I have no other words to describe the perfect mixture of what they have presented twenty one years ago but just be dazzled that somehow I understood the essence of love itself and why it existed in the first place. James Cameron as the sole writer and director of this movie --- his perfect cinematographic understanding of what is necessary to be seen on film is a clever approach of maintaining clarity and a good flow of keeping the audiences alive. I think this is a clever approach since despite of having a running time of at least three hours on screen would be tiresome to follow. But, he managed to maintain consistency, meaning having a good balance of information on creating a solid plot and at the same time giving out an entertainment that would maintain the audiences' attention. Here, I would like to commend him for that.
Throughout my life, this movie played a very influential part of my existence since it is one of the reasons that ignited my passion on storytelling and believing in the power of love, the human potential and how life is something we should treasure, especially the people that we meet along the way are something that really broaden my understanding of the world at a very young age for I was only about three years old when I watched this movie and it changed me ever since.. I know that I may sound cheesy and romantic regarding the things I've said just now, but that is the truth and I am not ashamed because it made me a better person because of this movie and somehow I managed to earn wisdom from it.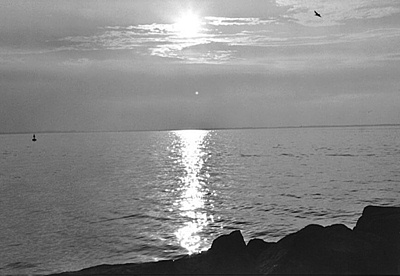 © Amanda L., Cumberland, MD