Jane Eyre
February 10, 2018
When a young governess arrives at an old mansion, she will be spun into a web of dark secrets held by its master.
The gothic classic is revived for a new generation. The novel Jane Eyre by Charlotte Brontë takes on a new form under the steady eye of director Cary Fukunaga, a romance verging on dark thriller. Without batting an eye, the film opens lushly, spreading across disconnected moors. The greyish, vintage tones successfully reflect feelings of wild passion, tucked into a time where men and women were expected to comport themselves with square manners.
Another of Jane Eyre's strengths is its cast. It's mesmerizing, as the two leading actors especially are their characters reincarnate. Mia Wasikowska is the fiercely intelligent, resilient Jane, acting with grace and passion, emotion and restraint, as Jane emerges into womanhood in firm determination. Hailing from a cruel childhood, she has clung to any form of affection that mirrors her own ability to love passionately, and arriving at Thornfield Hall, she slowly melts the heart of her employer, the sadistic Edward Fairfax Rochester. Played by Michael Fassbender, he's an equal enigma, fascinating and open in his display of raw, transformative emotions. He captures two personality traits I never liked about Mr. Rochester, his desperateness, and possessiveness in love. Other future famous faces appear in the cast, such as Sally Hawkins, the petty aunt who shipped Jane off as soon as possible to the heartless boarding school Lowood, and Jamie Bell, as the rigidly devout St. John Rivers. There's the legendary Judi Dench as Mrs. Alice Fairfax, a face of society's unspoken rules, as Jane's love story spirals into darker territory.
For those who have read the book, it might feel simply thrilling to see the story on screen, especially when the cast lines up so well. Like with any adaptation, chunks of the plot are lost, and having just finished reading the novel, I found it a little frustrating the film did not tie up ends for all the characters, not just Jane and Mr. Rochester's. And while much of Jane's internal monologues were, well, internal in the novel, a great deal of Jane's particular intelligence and brilliance is lost through the film medium. One of the reasons Jane has remained timeless is her fierce self-reliance; but Wasikowska comes as close as it gets in communicating her internal conflict and desire. The 2011 film is a stylish, modern reworking of an extraordinary story. It transfixes quite.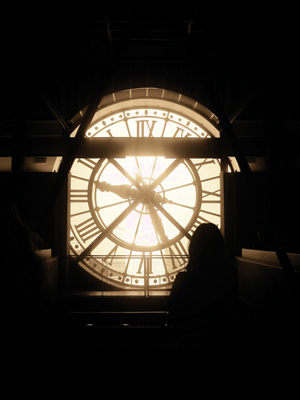 © Treza R., Kalispell, MT