Suicide Squad
February 6, 2018
Suicide Squad is a great fast action movie. Its rated PG 13. This movie is great for all ages 13 and over. Suicide Squad is a movie with a lot of different villains from DC comic books. They bring all those villains from the comics together to make one fantastic movie. Some reviews say this movie sucks but more people think this movie is great and exciting. I agree this movie is a amazing movie. 81% of people who watched this movie enjoyed it. While the other 19% of watchers think otherwise.  First watching this in the movie theater was very interesting and super cool in the full screen. Although this movie is great no matter what size screen. The great thing about Suicide Squad it is has a little bit of almost every genre. It's full of action threw out the whole film. Plus a sweet romance between a few of the characters. Plus it has some comedy in it as well. So if your into any of theses genres then this movie I totally recommend this movie to you.
Suicide Squad is a fantastic movie about criminals trying to save the world from one criminal that is from 6,373 years ago when people used to worship her also known as "The Enchantress." Now five criminals Deadshot, Killer Croc, Boomerang, El diablo and Harley Quinn. They are all forced against their will to take down this criminal, the enchantress. Also they have to kill the enchantress but they can't kill the girls body that the enchantress took over in the process. Harley Quinn's boyfriend, the Joker tries to save her from the prison who sent them on the mission Mr. Rick Flag and his sidekick Katana. Together they fight this insane enchantress. And work together as a team to defeat the enchantress. As you can already tell this movie is full of action and all these characters are really cool and interesting to get to know threw out the film.
The actresses in this movie are, Margot Robbie she plays Harley Quinn Joker's crazy girlfriend. She is a fun and excited character. Most people think she is the best because she is a crazy character. Margot Robbie did a fantastic job playing this role.
Cara Delevingne plays the Enchantress, the girl who is trying to take over the world. Her character is kind of a crazy person. She plays a good role and did played it very well.
Karen Fukuhara plays as Katana, Rick flags sidekick. She does not come in very much and she is a quite type of character but she is a pretty good character.
Viola Davis plays as Amanda Waller who plays as Rick Flags boss. She is in the movie for about 10 minutes max. She also is a rude bossy character.
The actors in this movie are Jared Leto he plays as the Joker who is Harley Quinn's boyfriend. He is not in the movie for very long but I think he should be in the movie way more cause his character crazy maniac trying to do anything to save his girlfriend. He plays his character wonderfully. 
Will Smith plays as Deadshot who is part of the squad. He has a special ability he never misses a shot which gives him his name Deadshot.
Jai Courtney plays as Boomerang he is a part of the squad.This guy has a very weird personality he acts like he is a supervillain but he actually has a sweet soft personality. 
Adewale Akinnuoye-Agbaje plays killer croc who is part of the squad. He is kinda different from the others he is actually half human and half crocodile so he looks like a human and acts like a human but he just has sharp teeth and scales as skin.
Jay Hernandez plays as El Diablo, and he is part of the squad as well. He is covered up and down with tattoos and he has the ability to shoot fire from his hands. Which is why he got the nickname he got. 
Joel Kinnaman plays as Rick Flag who controls the squad. He dates the enchantress and he tries not to freak out during the movie but he did a great job doing so. Actors and Actresses are a important parts of movies but so are the producers and directors. Charles Roven and Richard Suckle are the producers of Suicide Squad. David Ayer is the director of Suicide Squad, he has also directed much more amazing movies.
Filming is a huge part in movies but Suicide Squad was mostly filmed in Toronto, Ontario but then finished filming in Chicago, Illinois. They had to switch places due to location scenery for the movie and they needed a bigger space to make the huge fantastic ending.
Suicide Squads main theme song is Heathens by Twenty One Pilots. Although the movie contains much more songs Heathens is there main song. Strangely that song doesn't play till the end of the movie when the credits start to roll. The movie has more songs such as
-Sucker for pain by Imagine Dragons
-Gangster by Kehlani
-Purple lamborghini by Skrillex 
And so much more songs.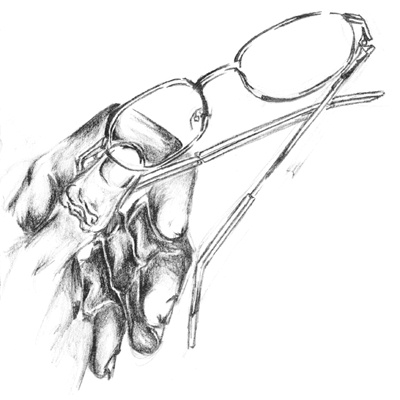 © Omar M., Philadelphia, PA