Elf
January 25, 2018
"We elves try to stick to the four main food groups: candy, candy canes, candy corns, and syrup." This is my all-time favorite quote from the Christmas movie "Elf" which was directed by Jon Favreau. My family watches this classic almost every day during the already jam-packed holiday season and I am very fond of the humor that this movie produces. "Elf" is a family-friendly film that was created to spread Christmas cheer and spirit. I adore this movie because the Christmas theme is present, the comedy is off the charts, the acting is fantastic, and the storyline is exceptional.

This Christmas theme begins with Buddy (Will Ferrell), an orphan, who was taken to the North Pole by accident. At the North Pole Buddy realized that he didn't quite fit in and he developed many challenges based on his larger human dimensions. As his proportional controversy became more significant, he formed additional questions about who he was, and that was when Santa (Ed Asner) sent him to New York City. Once Buddy arrived in the big, bold city, he was in search of his biological family.

Although Buddy was on a desperate quest for his genetically related family, he still had plenty of time to spread his own personal Christmas values. This movie screams Christmas all around. The costumes are phenomenal and perfect for the Christmas theme. Music is displayed throughout this movie and the songs are all jovial and related to winter in some way or another. The songs work as smooth transitions between the already well-rounded scenes. This story takes place in New York during the winter, so the setting in this movie is full of white snow, Christmas decorations, and busy people. I believe that this remarkable setting is a key reason to why this movie spreads a Christmas vibe.

Even though this movie is based on the idea of Christmas, it still sends the message of Christmas cheer in a comedic way. This flick is built on a foundation of hilarious lines that help construct a comedic movie. Within the humorous lines, there is also a cluster of funny conflicts that help assemble most of this film. Buddy's main conflict in this film is fitting in; it is challenging for him to blend in with the elves at the North Pole because of his size. Furthermore, it is difficult for him to conform to the standards in New York since he was so used to wearing pointy shoes and sunny yellow tights all of his life.

Living as an elf all of his life, Buddy (Will Ferrell) has developed a childlike innocence that is displayed in this whole film. The way that he thinks about things is peculiar, yet hilarious. He is an unpredictable character that tries to behave, but sometimes his efforts aren't enough because he always ends up in a troublesome situation. Since Buddy doesn't act his age, some of his life decisions seem unpractical.

Besides the fact that Buddy's actions might be absurd, Will Ferrell and the rest of the cast do an amazing job acting out this story. Some of the actors in this movie have to portray characters that have personalities that are out of the norm, but I think that the actors do an exceptional job of pulling it off. The divergent characters actually help add a lot of the humor to this movie in a festive way.

From the phenomenal acting all the way to the storyline, this movie is astonishing. The storyline is set around Christmas and believe me, it is definitely an adventure. This movie has a little bit of something for everyone. "Elf" contains drama, romance, comedy, action and so much more, making it a well-rounded film that still pulls off a Christmas storyline.

The Christmas storyline is the foundation of this movie, and I believe that the bold holiday theme helps contribute to the success that this film possesses. I love this movie, and according to the Internet Movie Database, 89% of others who have seen it do too. The overall appearance of this movie is very polished and it reminds me of the holidays everytime that I watch it. This Christmas classic was released in 2003 and with a 33 million dollar budget, it quickly became a family favorite.

Overall, the movie "Elf" is a hilarious comedy that spreads Christmas cheer worldwide. It includes a group of spectacular actors, a strong Christmas theme, and a surplus of humorous lines. This movie is rated pg due to some rude humor and language, but other than that it is a family-friendly flick, that I encourage everyone to watch. Exploring the humorous benefits of this movie could brighten and lift up anyone's holiday cheer. My family spends the whole holiday season watching this film and I believe that viewing this movie could help anyone get into the holiday spirit as well. Everyone who is interested in a one of a kind holiday spirit adventure should go plunge into this Christmas infested film!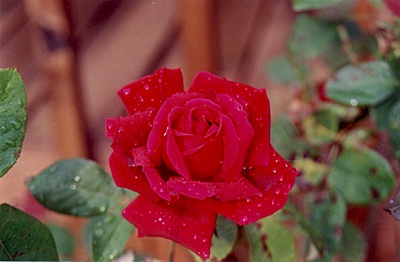 © Jami U., West Hempstead, NY