Guardians of the Galaxy 2
January 25, 2018
As the Marvel Cinematic Universe continues to expand, it becomes clearer that there are two kinds of films in the series: those that introduce or embellish characters and include events that have ongoing consequences within this on-screen world, and those that merely act as a bridge from one big story point to another, like Guardians of the Galaxy 2, which allows audiences to spend time with beloved characters who carry over the same characteristics and also add some mammoth special effects, action packed fight scenes, and an astounding storyline.

To be honest, when I first saw the first Guardians of the Galaxy I thought It was one of the best Marvel movies I had ever seen. Until I watched this movie first of all it is a sequel which in most cases is usually worse than the first one but Guardians of the galaxy 2 is different.. Starting off in a planet called Sovereign, they have to protect batteries from a vile creature trying to steal the batteries. I think this is one of the best sequels to a movie I have ever seen because not only does it follow the first story in perfect alignment it also has an astounding plot and it's own storyline. That is why I love the story line in this move because it follows it so well and I love that aspect about it

Just the cinematography by itself is out of this world. Every scene is eye catching and lures the watcher into just want to watch it over and over just because how beautiful it looks. This movie I think has sort of sub par fighting scenes, I say that because the only important fight is with his dad and who is evil and is trying to take over the whole entire galaxy. But other than that there isn't much else going on besides helping Yando escape from Taserface, and for that reason I thought it was stale because I think that they should have had more fighting or just something else to add to the fighting scene in my opinion. But the only way to make more good fighting scenes is to have great visual effects.

This movie has some of the best visual effects I have ever seen, not just from the flying and the vibrant colours in our galaxy, but even the silly stuff was super enjoyable and almost seemed realistic. In the olden days, it was obvious that when someone was flying they were tied to a rope. I know now with so much more technology advancements and a higher budget the watcher should expect things like this but this movie blows it out of the water. From when Quill is flying and fighting his dad it looks so pleasurable to watch, and not just was flying amazing but also just the detail and artwork are almost too good to be true. From just flying in the cozmos to seeing all the contrast and color in the artwork is just beautiful to watch.I think that anyone who watches this movie will say the same thing.

Overall I loved this movie and I can't say enough great things about it. I love watching movies that have a good storyline and that I can watch over and over again. Now I'm not the biggest fan of the fighting scenes.I wish they were more dramatic or just more of them. The real champion in this movie is the cinematics and special effects, I think they blew it out of the water in that department. Now I am not a film critic but I can tell a good movie from a bad movie and this movie definitely isn't a bad movie by any means, and is one of my all time favorites and I think many others who enjoy laughing and fighting will stand by me.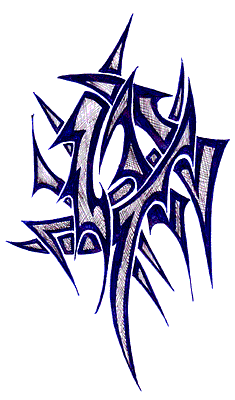 © Richard J., Congers, NY