Star Wars: The Last Jedi
January 11, 2018
Star Wars: The Last Jedi
On the 15th of December 2017, I got to go to one of the greatest movies of all time, The Last Jedi. I loved The Last Jedi, it was my favorite out of the whole series. I absolutely, 100% recommend this movie.
( If you haven't seen The Force Awakens, I suggest you stop reading.)
It introduces Luke Skywalker again, if you've seen The Force Awakens, you'll know that. It also introduces a new character named Rose. Her sister was killed when the bomber that she was on blew up. I hope that's not to much of a spoiler.
The main focus of this movie is that the First Order finds the rebels base and attacks. So the rebels try to escape.
It has a few funny parts scattered throughout the movie. There are surprising parts too. As well as happy parts. Not many sad parts, but a few.
Don't expect to see Han Solo, after what Kylo Ren, (Ben Solo, Han Solo and Princess Leia's son) did to him.
Why I like Star Wars is because I really enjoy action movies. I enjoyed The Last Jedi is because it has adventures across the galaxy to planets that aren't in any other Star Wars movie.
If you really like Star Wars, I guarantee you'll love this movie. If I had to rate this movie out of 5 stars, I'd give it 5 out 5 easily.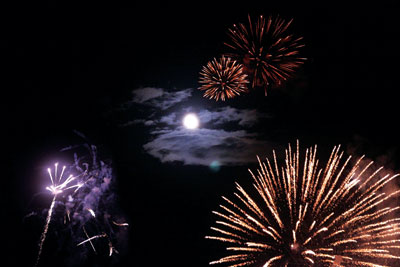 © Meena K., Groton, MA