You Get ME
November 27, 2017
You get me

"You Get Me" Is a Netflix original movie directed by Brent Bonacorso and produced by Brian Robbins. The movie was released in June 23, 2017 and its 89 minutes long. The movie is mysterious, shocking, romantic, and frightening. It's a thriller and it's not a much known movie. If you like watching people going over their head, then this is the movie for you.
There many characters but they are all important for this film. Holly, played by Bella Thorne, is the girl that tries' her best to be loved by a guy. Tylor, is played by Taylor John, which becomes the person Holly gets obsessed with. Alison, played by Halston Sage, Is Tylor's girlfriend. Tylor and Alison have two friends named Lydia and Gil. Holly and Tylor meet at a party after a fight between Alison and Tylor. They start to have a secret relationship for a few days until Alison and Tylor got back together. Taylor started to ignore Holly which made her furious. Holly did anything to get his attention back, nothing could stop her. Holly kidnapped Alison just to get his attention back. She had accomplished it but little did she know it was the end for her.
The reason why I love this film is because not many films are like this. Others show love while "You Get Me" shows crazy. Many people think love makes you a better person and this film shows that love can make you do many things that will make you die. It's a unique film, and teaches the harmful ways of love. Makes people not want to find love in the way Holly did, she fell for his eyes he they first spoke.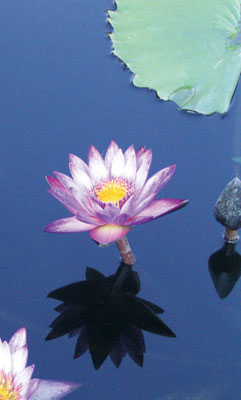 © Hilary B., Barrington, RI