Miracles From Heaven
November 26, 2017
In this world, a serious event occurred that really did affect a real family. That event could devastate the family. That didn't stop 10-year-old Annabel Beam from giving up. The movie "Miracles from Heaven" is based on a true story about Annabel's incurable disease. She was diagnosed with Pseudo Obstruction Motility Disorder when she traveled to Boston with her mom, Christy Beam, but her symptoms miraculously disappear when something unbelievable happened. This left even the professional doctors baffled.
The movie "Miracles from Heaven" was set not too long ago in 2011 in the Dallas-Fort Worth Metroplex. This is a movie like no other because, unlike most movies, this actually happened. Directed by Patricia Riggen, this movie features Kylie Rogers (As Annabel Beam), Jennifer Garner (As Christy Beam), Martin Henderson (As Kevin Beam), Eugenio Derbez (As Dr. Nurko), and many others on a journey to figure out what's wrong with Annabel and how to cure her. Annabel and her family first go to a hospital in Fort Worth where there they say that Annabel has acid reflux or she's lactose intolerant, but Christy is not convinced. She thinks that there's something else wrong with her that they don't know about. 
The journey's purpose is to find an answer for Annabel's incurable disease. Her and her mom are both determined to reach their end goal/destination, similar to a marathon runner. Time is the only thing that they don't have. Annabel could just be left to die with no further explanation. They both face many obstacles along their quest to find a cure. They traveled from Dallas-Fort Worth International Airport to Boston Children's Hospital. 
Once they arrive in Boston, they go to a restaurant where they meet a waitress named Angela. Her and Annabel become really great friends. Angela is a very supportive and kind to Annabel. She took her and her mom on a grand tour of the city of Boston. After the tour, they go to Dr. Nurko's office to see what is going on despite them not having an appointment. There, they find out exactly what condition Annabel has. She was diagnosed with a chronic disease called Pseudo Obstruction Motility Disorder and he says that there's nothing that he can do to save her. The distraught mother and daughter return to their home in Burleson to spend time with her. Annabel and her sister Abbie climb up a tree. Annabel plunges 30 feet into the hollow tree. Later, firefighters come to rescue her and transport her to the hospital. The doctors gladly tell Christy that her daughter is cured. Annabel claims that it was an act of God, a miracle from heaven.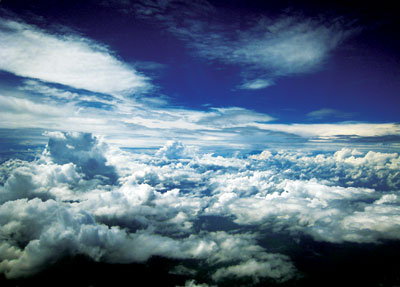 © Jacob W., Oklahoma City, OK