Review of "Annabelle: Creation"
November 25, 2017
At first, I thought "Annabelle: Creation" was going to be bad, since it is a prequel to "Annabelle", which is also a prequel. The first thought that came to my mind was: A prequel to a prequel? This will definitely be a bad movie. Doing some research, I found out that Gary Dauberman, my 4th favorite scriptwriter, created the script of Annabelle: Creation. My expectations of "Annabelle: Creation" had gone from 0 to 100. I loved Gary's movie scripts, so why not watch the movie? Now, I think I know why I expected this film to be "one of the best horror movies I've ever seen in my life". My positive opinion has stayed the same; "Annabelle: Creation" is a SPECTACULAR movie!
"Annabelle: Creation" is a horror/mystery/thriller movie about Samuel (a doll-maker), Esther (Samuel's wife), and Annabelle (their daughter). One day, Annabelle was killed in a car accident. Right after, a demon emerged and pretended to be Annabelle. Esther and Samuel believed that the demon was Annabelle and allowed it to possess a doll.
After the demon moved in, Samuel and Esther noticed paranormal events. Soon enough, the demon attacked Esther causing her to lose her eye. Samuel and Esther quickly contacted the church and locked in the demon with holy items.
Twelve years later, Samuel and Esther allowed girl orphans and a nun to live in their home temporarily. After moving in, an orphan named Janice was curious enough to explore the room the demon was in. As a consequence, the demon had possessed Janice. The goal of the possession was to take and ruin everyone's lives.
The demon was only able to kill Samuel and Esther. The girls and the nun escaped safely. Unfortunately, Janice was also alive and was put into an orphanage as "Annabelle". At the end, the movie showed that Janice was adopted by the "Higgins Family" and kill them twelve years later.
From one to ten, how would I rate "Annabelle: Creation"? I will definitely give this movie an eight out of ten. The acting of the characters was slightly boring. I'm not saying that the scripts given to the actors/actresses were bad, it's just that the actors/actresses need to give more emphasis and emotion to the movie. Fortunately, the acting is the only thing I'm complaining about. Every other aspect of the movie is amazing.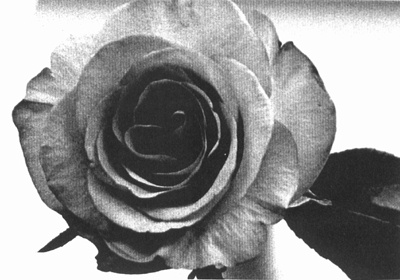 © Liza C., Seattle, WA