A Dog's Purpose
November 25, 2017
A Dog's Purpose
Every dog has a reason, to be our best friend and to be our helpers." A Dog's Purpose" is a movie that gives us the opportunity to understand our dog. It's an opportunity to know how wonderful and extraordinary they can be.
In this movie, you can see that all the dogs that were used were well trained. The characters showed very realistic emotions which made the movie more meaningful. For example, there was a woman that was abused by her boyfriend, so she decided to buy a dog who could give her happiness and a meaning in life.
In "A Dog's Purpose" it had a lot of humorous, sad, and happy dialogues. There was one dialogue from the film that really stands out throughout the whole movie," I knew he needed me, and I needed him too". All the owners that the dog had needed him in different ways, one of them didn't have any family until he came into her life. There was also a police officer that lost everything, but his dog was there to fill his emptiness.
"A Dog's Purpose" showed me the meaning of life on a dog's point of view. This dog passed by a lot of stages that each one had a different meaning. He helped each his owners realize they have a meaning in life as well as for him. He had a lot of opportunities for him to experience what the real meaning of life is and how to enjoy it to its fullest.
Would we ever understand how much love, loyalty our dogs have for us? " A Dog's Purpose'' showed me a closer view of our dog's thoughts and actions, it will make us consider that maybe we are not giving enough to our dogs even though they give their all to us. " A Dog's Purpose" represents a dog's purpose of love.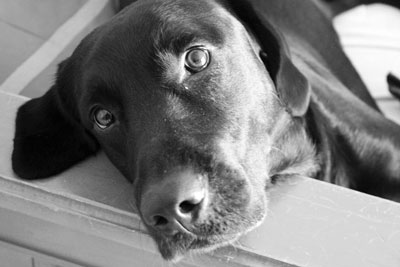 © Lindsay L., Snohomish, WA