The Book Thief
November 16, 2017
"The Book Thief" is based on an enjoyable novel by Markus Zusak. The movie was also one of the greatest and touching movies I watched. The main character, "Liesel Meminger" played by Sophie Nélisse, was not always an only child. Liesel's brother unfortunately did not make the long train ride to her family's house in Molching, a town near Munich. Liesel's mother could no longer take care of them due to her political belief in communism, which was forbidden at the time. Since it was the time of Nazi Germany and Hitler's rise to power.

The little girl, Liesel, came to her new family and didn't know how to read or write. Liesel's new foster father Mr. Hans Hubermann who was a gentle, charismatic person. Hubermann was talented in painting and playing the accordion. This man took his time to slowly teach his new daughter how to read. Highly interested in reading and reading everything she could to get a book, she fell in love with reading. It all started when her brother was being buried and a young gravedigger had dropped his book, she quickly picked it and it read "The Gravedigger's' Handbook" she saw the letting but didn't understand. She still decided to hold on to the book and keep the book.
Liesel being so interested in books, couldn't bare looking at the humongous fire that the Nazi had made with books by Jewish authors or giving off propaganda against the Führer. So instead of watching it all burn, she would then steal a second book saving it from the blazing fire. As she was taking the book she was spotted by Ilsa Hermann who is the mayor's wife. Although, if she had not been spotted with the book, Ilsa wouldn't have invited Liesel to her library where she would be greeted by hundreds of new books.

Meanwhile at home, Liesel had a dilemma. Mr. Hubermann and his family were hiding a jew named Max in their house, but he was only hiding him due to Max's father saving Hans' life during world war 1. Max's father, Erik, was the one who taught Hans to play the accordion and saved his life with his own. When hans found out about Hitler's intention on killing the Jews, he wanted to save Erik's son Max to repay for what he did for Hans. Hiding Jews was very risky due to the people of town did not know when the Nazi party would come to people's houses for unknown house searches. Those who hide Jews would be killed along with the people being hidden, Hans and the family knew but still wanted to help out and repay for his father's death.

This movie is absolutely spectacular, it's a heartwarming story filled with adventure. I highly recommend watching this movie, the cinematics, the way it flows, and the whole movie is just great. Watching this movie is just an amazing adventure awaiting.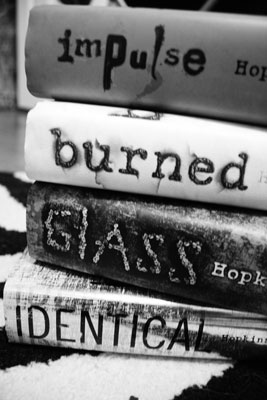 © Bria B.