Arrow
November 16, 2017
The movie Arrow is created by Greg Berlanti , Marc Guggenheim and Andrew kreisberg.In the first Season Actor Stephen Amell Who plays Oliver Queen in this movie was stranded on a Island name Lian Yu for five years . His only hope was to survive and one day return home for revenge. Found by fishermen in the  North China Sea after he was presumed dead. For the first time in five years he finally saw his mother again at the hospital. His Father is Robert Queen who was deceased (1948-2007) .Oliver wasn't himself when he got back to starling city the place where he was originally from .
         
Back home is Step sister was overwhelm when she save him again, she knew he wasn't dead.After five years everything to him that he could recognize was unrecognizable. He got so strong he had a nightmare which lead him to flip his mother over while she tried to wake him.
     
Arrow is a very intrested movie , I still haven't watched the movie as yet but the trailers show a whole lot, it is a movie about love and romance . I see where his girlfriend wasn't very happy that he survived because her sister died in the same ship which Oliver was in . There was a whole lot of love triangle.In episode 2 of season one  His father gave him a book with list of names of people who owed him money and Oliver should look for everyone in that book and kill every single one so that he could finish what his father started. Then he met Mr Gibbles and they became best friends after a while.
     
He went back to the factory where is dad use to work where he became Arrow. His first victim was Adam hunt. He suffered a whole lot before he could even make it back, just for him to survive is dad killed himself and another person that was with them on the stranded island. Even tho he got back safe he think about the island everyday.
His own mother was trying to kidnap him just for information on his dad.
       
He started having a lot of flashbacks to how he became strong and fearless . This movie is really interested. I finally watched it and it was not bad it was a pretty good movie to watch . Oliver Queen was a billionaire. After the five years of returning home fighting crime he became vigilante . His weapon of choice was a bow and arrow.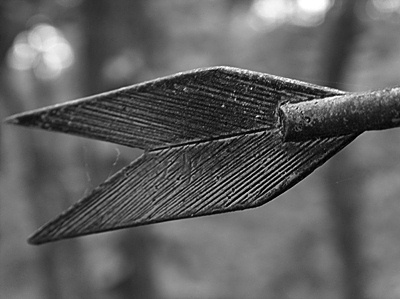 © Sean C., Princeton, IL