Stranger Things
November 15, 2017
Stranger things. Created by the Duffer brothers.
The genre of this serie is science- fiction horror. This history starts in a town called "hawkins' in the 1980's. And it is about a boy that disappears, and strange events start happening,
The history is also mainly about a girl with mental powers, that gets to skip and hide of people who wants to take advantage of her powers.
They had this girl in a laboratory where they secretly make experiments with supernatural things. And for accident they open a portal to another dimension called "the upside down".
Days after the disappearance of one of the kids from this town, stranger things start happening. Some teenagers start seeing a stranger creature. And later they realized that maybe something bad happened to this kid.
The three friends of the kid that disappeared, go to a forest and they try to find his friend, but instead of find him, they find this girl called Eleven (the girl with mental powers) and one of the boys decide to take her to his house. This girl helps them to communicate with the boy.
Her mother start noticing stranger things in the electricity and somehow she gets to communicate with her son. Later the teenagers realize that this stranger creature affect the electricity and they try to find a way to destroy him. Then the kid who took Eleven to his house, falls in love with her, and they and their friends, and a police try to find a way to find the boy, destroy the creature and close the portal.
I really like this serie because it is very interesting. And it makes you feel emotions for example, you can see how the mother is so worried and is almost losing her mind because she thinks that she will never see his son again. Also i think that it kinda shows you that you should never give up on something no matter how difficult it is. And i think somehow this serie teaches you this because his family and friends never give up about find him, they had a lot of problems and they also had a lot of obstacles and they knew it was going to be really difficult and that it was almost impossible, and even when it was that difficult, they still fought and they never gave up.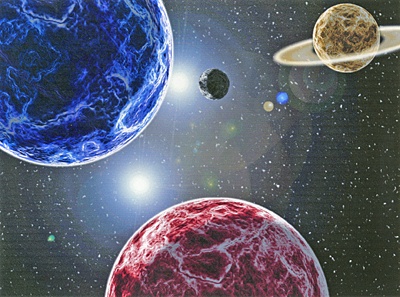 © Alex D., Phoenix, AZ