IT (2017)
October 13, 2017
It seems as though red balloons will be feared once again after 27 years, as on September 8th, the new film adaptation of Stephen King's "IT", was released. I was thrilled to see this movie, as the trailers and teasers made it more intriguing, with the repetitive yelling of a boy screaming "You'll float too!" Though the trailer did not scare me, it did make me feel that the movie had potential.

The movie theater was not packed, which concerned me, as the movie was making headlines soon after its release. When the lights dimmed and the movie started, the initial song was sad, yet eerie as one hears a boy singing a twisted lullaby about "Oranges and Lemons". The movie was off to a very good start, as the soundtrack played in the background, changing frequency, getting lighter, or louder. It definitely made the atmosphere very suspenseful. Although there were some jump scares, there were times where there was no sound, and the only sound was the actor/actress breathing heavily, creating suspense, and then the sound intensifies abruptly right as Pennywise (Bill Skarsgård) appears on the screen holding his signature red balloon.

The movie disappointed me a little, as I did not get as scared as I wanted to be. Although, I did not find it scary, I loved the way it was a balance of suspenseful and comedic. Definitely an original twist on typical "horror" movies.
The actors in the film were very entertaining to watch, as though, they were being tortured and frightened by Pennywise, their on-screen chemistry was very strong, and it made me believe that all of the setting was real. Richie (Finn Wolfhard) was a favorite as his big glasses did not stop from stating what was on his mind. Then there was Eddie (Jack Dylan Grazer) who, I felt had more dialogue than Richie, as his (Richie's) character was supposed to be a blabbermouth, but it seemed the characters were reversed as Eddie blabbed about sewer water during the whole movie. Bill (Jaeden Lieberher) was a surprise as I felt that at the beginning, his stutter was too fake and he seemed to be catching his breath, rather than stuttering. As the movie continued, it felt more natural, but his character was played so well that I felt very bad when he got frightened; his passion towards the character made me feel like I needed to protect him. Ben, (Jeremy Ray Taylor) Beverly, (Sophia Lillis), Stan (Wyatt Oleff) and Mike (Chosen Jacobs) did not have many lines, especially Stan, although his character is very quiet; I completely forgot about his character during a part of the movie. Beverly did get enough screen time, but it bothered me that her character had the most disturbing scenes in the movie. I loved the lighting and the tone of the characters. Although, the Loser's club were my age, their acting was very professional, that it actually scared me more than the movie. Watch out Pennywise, your job is in danger.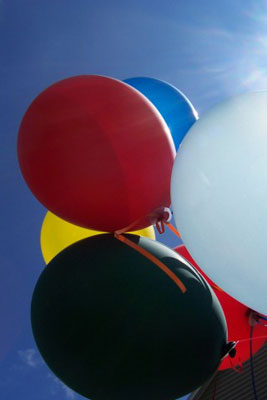 © Simone P., Summerville, SC