Dunkirk
July 25, 2017
For most movies, the trailer represents the most exciting few minutes of the movie – all the explosions, fighting, and drama that happens over the course of a few hours is compressed into a 5 minute snippet. However, Nolan's Dunkirk is the exception. Somehow, throughout the entire movie, I waited with bated breath to see what would happen next. Nearly every second was laced with suspense and excitement. When one battle scene ended, I did not feel relieved, but rather, a growing sense of fear and anticipation.
The format the film follows is different than most – instead of there being a single protagonist, it follows 3 separate stories on 3 separate timelines that end up colliding. Each story is surprisingly touching, demonstrating the emotional toll war can take on us all. Dunkirk tells us that in the darkest, most hopeless of times, our inextinguishable hope and desire to survive help us persevere through it all.
Lastly, a note on the role of Harry Styles. While much of Dunkirk's publicity centered around the fact that a former One Direction member would appear in the film, Styles' role, like the other characters, is relatively minor, and his lines are few and far between. Whether you are a fan of Styles, war movies, or Christopher Nolan's work, I would highly encourage you to see this film!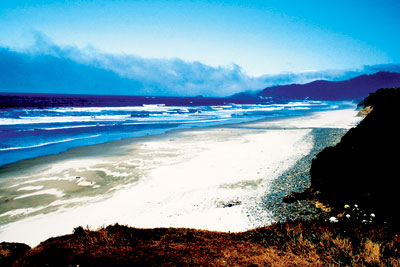 © Kristin R., Los Altos, CA