Baywatch
June 22, 2017
It cannot be denied that the plot of Baywatch is a hell of a lot shallower than the waters Dwayne the Rock Johnosn and Zac Efron were diving into. Having never watched the original series, but of course heard of its legacy I wasn't too shocked to discover the endless, low cut bikini tops and the cheesy, yet immensly amusing slow motion beach shots. 
The movie follows the lifeguard dream team as it gains some new members including Matt Brody (played by Zac Efron), a failed olympic swimmer looking for a new start, Summer (played by Alexandra Daddario), whose minimal involvement in the main plot was disappointing considering the build up surrounding her character, and Ronnie, the ugly duckling, who doesn't exactly fit in with the Baywatch aesthetic.
Whilst it was refreshing to see a different kind of body shape, a more realistic portrayal of the male body, Ronnie's character was the classic dumbo that ends up with the bombshell blonde, and it couldnt help but leave a bitter taste in the mouth. This pairing did juxtapose what we are used to seeing in the movie however it must be noted that the producers would most likey not have included this dyanmic if it were the other way round. That is to say, if it were the overly attractive male with a rounder, dumb, dorky, yet loveable female.
The baywatch gang find themselves swimming in uncharted waters when they begin picking up signs that Victoria (played by former Miss Universe,  Priyanka Chopra), is involved in some illegal drug dealings and sudden mysterious deaths surrounding the bay. The team embark on this wild adventure, climbing over various obstacles along the way, in an attempt to expose the truth.
We also get to see Mitch (the Rock) and Matt interract in some friendly rivalry for topdog, that brings about a series of extremely amusing and down right hillarious moments.
If you are a fan of the original show, fear not! There are some familiar faces, that come and visit our beach gang.
This movie is of course not recommended if you are searching for something intellectually stimulating at all, but if you are looking out for some action packed, comedy filled, beach time fun, I would highly recommend Baywatch.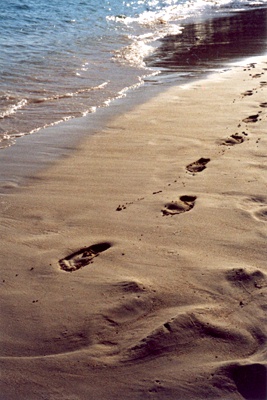 © Ashley B., Potomac, MD