Good Will Hunting
November 17, 2016
People assume that you must go to a profound school to be intelligent. But, in reality, your school does not define your intelligence. Good Will Hunting, released in 1997, is an example of this contradiction. This movie is a diamond among films for it questions intelligence, shows a person's development, and reasons the importance of vulnerability.

The main character, Will Hunting (Matt Damon), lives a normal life as an uneducated young adult in Boston with a troubled past. His life changes when he is able to solve a math problem at MIT and noticed by Professor Gerald Lambeau (Stellan Skarsgård). Lambeau realizes how intelligent Will is, sets out to help him become something great, and requires him to see therapist Sean Maguire (Robin Williams) so that he can move forward positively. At first, Will in reluctant to receive therapy and sees it as pointless, but, eventually, he realizes how beneficial it is. He also meets a gifted Harvard girl and falls in love. He is afraid of getting hurt and, with Maguire's help, he is able to overcome that fear and allow himself love which gives him a better future.

The script was written with tremendous skill by Damon and Ben Affleck. The sequence of events is natural and accurate towards the characters' developments. Even with the beautiful storyline, the movie could be seen as cliché and predictable. The happy and resolved ending could be regarded as realistic, but more so ideal. Also, the language used contains several swears and off putting phrase which are only suitable for mature audiences.
The director, Gus Van Sant, is a master when it comes to scenery. Each scene is carefully crafted using colors to describe the tone of the scene. The camera acts as an eye in some scenes and creates emotional connects.

The music in the movie fits perfectly and adds an emotional element to each scene. It connects the audience to the story and contributes to the plot.

Damon plays Will Hunting extremely well for he captivates the audience. Damon and Minnie Driver, who plays Will's love interest, have instant chemistry which makes their scenes seems realistic. Williams plays the therapist with great skill, projecting Maguire's personality incredibly and showing his passions without fault. Even though all of the character's add an element to the story, some characters seem unneeded and insignificant.
This movie challenges the need of an Ivy League schooling to be intelligent and also shows the development of an ordinary person. With its crafted script and plot, skilled scenery, electrifying music, and gifted actors, Good Will Hunting should be seen by all for it is a beautiful coming of age movie.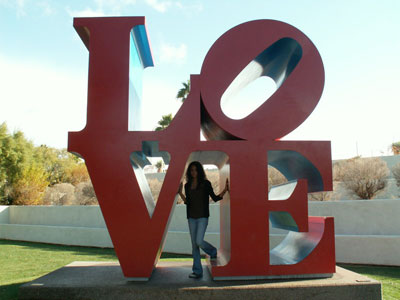 © Shannon E., Glendale, AZ