Mud - Jeff Nichols
September 2, 2013
The first panoramic view of the Mississippi River sweeps down the screen, and in one fluid motion, we are enveloped in reminiscent slices of Mark Twain's Tom Sawyer and Huck Finn, as thick as the summer rain.
Ellis and Neckbone are two fourteen year old free spirits on the Mississippi, romping around town selling fish and riding motorbikes. But their innocent adventures soon come to an end one day when they find a man living like a fugitive on an island. His name is Mud, and he is waiting to elope with his true love Juniper.
We follow the boys as they discover that Mud, inevitably, is a wanted man. We ride with them on the emotional roller coaster of the titular character's relationship with Juniper, played by Reese Witherspoon, as well as Ellis's own adventures with an older girl named May Pearl.
Their story is one that has been told many times, but the audience empathizes with Ellis when his own family experiences problems and he tries his goshdarn best to reunite Mud and Juniper—and his own parents. What Ellis discovers is that love is sometimes not complete; that humans, likewise, are not perfect. Thus, the film succeeds as a coming-of-age story—but not as a bildungsroman, and herein is the difference.
There are plenty of things to love about Mud. The ethereal backdrop of the Mississippi, Matthew McConaughey's excellent performance, and the general beauty of the cinematography—these are all perks. Viewers will definitely be astounded by the dazzling, well-lit outdoor scenes. They may even find themselves growing attached to the comforting presence of the ever-flowing, life giving river. In addition, McConaughey's versatility is breathtaking—truly, the eponymous character holds this piece together.
And yet the unoriginal, predictable scripting, the underdevelopment of characters and character relations become very irritating. The lack of development in secondary plot threads leaves the audience feeling a little…uncomfortable with the loose ends.
Nonetheless the downsides still lose out to the perks. Perhaps, I am just difficult to please in wishing that this 130 minute-long stewing pot of classic Arkansas and writhing water moccasins wasn't so lukewarm. Perhaps I came in with too much expectation. Perhaps, I am a stalwart believer that more complex, fantastical stories can still one day be composed from the ashes of Southern fairy tales past.
Mud is beautiful. Through Mud, Jeff Nichols has proven that he has the capability to make brilliant films. While this is not yet Palme d'Or material, the world—and this teenage critic—are waiting expectantly for brighter and greater things to come.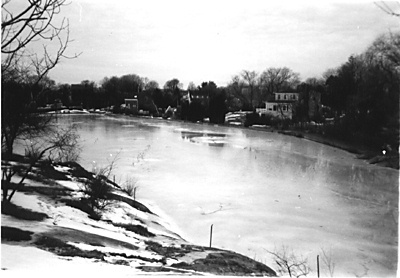 © Leni K., Marblehead, MA