Heart Beats "Les Amours Imaginaries"
June 4, 2013
"Who is that self-assured Adonis?" is the first exchange between the slightly detached friends Marie (played by Monia Chokri) and Francis (Xavier Dolan) when they first witness Nicholas (played by Niels Schneider), a vapid yet philosophical wanderer who becomes Marie and Francis's object of attraction.
"Heart Beats" or "Les amours imaginaries" is a French Canadian independently made film directed by the young yet illustrious director Xavier Dolan, who not only served to direct the movie, but play one of the three leading roles and construct the script with poignant wit. "Heartbeats" is a textured drama bursting forth with lush cinematography that expresses the emotions and desires of Marie and Francis in a poetically blunt fashion, intertwining symbolism with brief yet humorous dialogue. The picture is punctuated mostly with gesticulated emotions expressed by the actors, either through aggressive intakes of cigarettes or carefully timed eye rolls, all which express emotions almost more precisely then dialogue could ever manage. Monia Chokri produces a flawless characterization of the composed and tenacious Marie, and Xavier Dolan succeeds in creating the highly sensitive and naïve Francis. Throughout the movie it is clearly evident that Nicholas is simply manipulative. He is immune to the pressure radiating off of both his suitors, and instead, toys with their affections for means of distraction and entertainment, in which Niels Schneider is triumphant in his portrayal.
Through deeply blunt and cynical ways of narration, Dolan interprets vividly the romantic agony fueled by the passive-aggressive tug-of-war waging between the former friends. One could argue after witnessing "Les Amours Imaginaries" that the directors choice of light color scheme and speed in which the scenes were orchestrated served to confuse rather then add substance to the plot, but it can also be debated that Dolan was aiming to deliberately confuse the audience in an effort express the characters abashment when love and logic appear to go hand in hand.
As the movie progresses it is evident that as the three friends become more intimately linked, drawn into the ideal and unattainable image of Nicholas, the more obsessive their infatuation becomes, ultimately severing the bonds of their friendship in the triangular affair.
After a climax, which delivered satisfying Catharsis, "Heart Beats" ushered in an unanticipated resolution, leaving the audience emotionally drained and scattered after witnessing this tumultuous love affair. In "Les Amours Imaginaries" Xavier Dolan carefully constructs a simplistic yet emotionally complex picture, which artfully depicts a love triangle love it's most raw and ardent moments.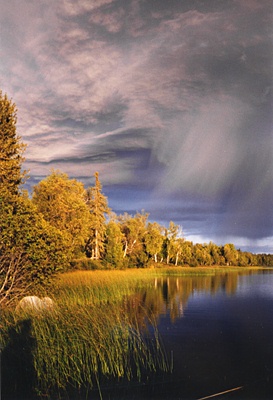 © Dustin B., Nikiski, AK