Finding Forrester
May 1, 2013
James Bond; recluse and great American novelist. If this sounds strange to you, I ask you to look to the year 2000 Gus Van Sant movie Finding Forrester where Sean Connery delivers a compelling performance as the antisocial hermit living in an unassuming apartment in the Bronx. He plays William Forrester, the fictional author of the equally fictional novel Avalon Landing. A gifted high school boy, Jamal Wallace, meets and ends up befriending the grouchy writer who helps his work grow. As the story goes, Forrester published one book when he was a young man, but never published another. He explains to Jamal that he got sick of people telling him what his words might have meant, instead of taking them at face value.
Forrester, though he has only published one book, has gained an air of entitlement. All through the film, though he is a protagonist, he is arrogant and easily looks down on people – authors – who are not as successful, or smart, or talented as he is. We know that Forrester is flawed, and we want him to grow as a character, but at the same time, we can indulge in looking down on people with him. In a way, we don't feel bad for this, because we know that William is a far more bitter and cruel man than us. In another way, it lets us grasp just how jaded William has become from his years of isolation.
Although Jamal's arc of self-realization and maturation is the focus of the film, William also finds actualization in loving and caring about someone other than himself. Prevalent themes in Finding Forrester include abandonment and love. Though Jamal and Forrester have both lost people, they fill the gaps in each other's lives and come to mean more to each other than they ever thought could. Jamal eventually comes to think of William as a father figure, while William in turn teaches Jamal as a father does a son.
The soundtrack for this movie is nothing incredibly notable, but there were certain scenes where the music was soft and moody or startling and dramatic. Use of Israel Kamakawiwo'ole's version of "Somewhere Over The Rainbow" is soft and reserved, like most of the rest of the background instrumentals.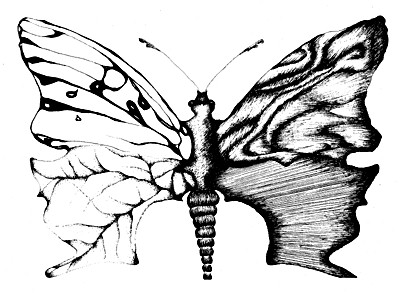 © Cara L., Cheney, WA