Finding Forrester Movie Review
May 1, 2013
What would you do if you were constantly being judged by other people without even getting to know you? How would you deal with it? This was the case in the 2000 drama movie, Finding Forrester, directed by Gus Van Sant. Throughout the movie, a young man was constantly being viewed as only focused on his basketball life when he transferred to a prep school from his previous life in The Bronx, New York. Soon he was recognized as having such incredible writing talent, and people started to respect him more. He had to learn how to deal with his critics and even authority who questioned him.


This movie is about a young man named Jamal who lives a tough lifestyle in The Bronx, New York with his brother and his hard-working mother. The area was a run down hard, part of the city, with cracks in the pavement, fast moving cars, and people all over. Every day Jamal would do nothing but play basketball with his friends in their local court. All day every day, all you could hear was the constant "boing" of the basketball hitting the pavement over and over again. The constant "woosh" of the cars speeding by, and the ringing of the church bells throughout the neighborhood were some of the many sounds. Everybody noticed this strange old man who was watching them from his apartment window, but nobody ever wanted to go see him. One day, Jamal was dared to go up to his apartment, and then he met the man and quickly became good friends with him. Soon, he figured out that this man was indeed the famous author William Forrester.

However, when Jamal's test scores came back from his school, it turned out that he truly was an extremely intelligent kid. Drawing attention from all over due to these test scores, a prep school offered him a full scholarship along with him to play basketball at their school. He quickly accepted, and began to go there. His good friend now, William Forrester, would educate him and help him along with some of his essays that he had to accomplish for his new prep school. Jamal is questioned by his teachers for his essays being so well done, so they thought that he was cheating. The board of the school was going to discuss this problem and see how they would deal with him. They were debating whether or not to revoke his full scholarship or not. Towards the end of the movie, Forrester comes out of his shell and performs a speech of Jamal's writing in front of his whole class, thus saving Jamal from his suspension. Jamal and William continue to be good friends after all of this.
I think that the theme of this story is to never judge a book by its cover. It sounds cliché, but it fits perfect for this movie. Throughout the movie, both Jamal and William were being negatively judged by each other. William Forrester was judged early on by Jamal and his whole group of friends from the early on. For example, whenever they would play basketball they would purposely look up and watch to see if the old man was watching them play basketball. This theme came into play after Jamal got to know William. They both learned to like each other a great deal, and they realized how smart each other were. Jamal was also being negatively judged. William Forrester thought that because he was black, he would come off as less intelligent at first to him. He soon realized that he was completely wrong, and that Jamal was actually a very smart young man. As you can see, the theme of this movie was to not judge a book by its cover.

Overall, I think that this movie was very well done and had a great story throughout the whole movie. I would give this film a rating of 9.5 out of 10. The soundtrack was consistent throughout the whole movie, keeping a mellow, soft tone of music. This means that there was very minimal music other than that from instruments of an orchestra. From the second I started to watch the movie, I was engaged by the mystery of William, and how far Jamal would get with his new school and his new life. I would strongly recommend this movie to anybody who is looking for a well-put together film about true friendship.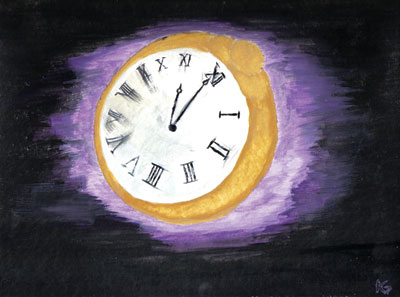 © Kyle G., Clarksville, TN