Red Velvet
November 8, 2012
Red Velvet
Easy A, a 2010 teen comedy film written by Bert V. Royal, directed by Will Gluck, and starring Emma Stone (as Olive Penderghast) resembles Hester Prynne . A screenplay partly based on the historical novel "The Scarlet Letter," written by Nathaniel Hawthorne around 1850. If there were to be an overall grade of Bert Royal's Easy "A" for his adaption of Nathaniel Hawthorne's "The Scarlet Latter," I would have to give him a C-. In my opinion it resembled the story poorly and really was a mash up of material and plot.

Although the movie briefly outlined the novel, there were some good points that gave the watchers a look into the life of Hester through the eyes of Olive. The movie put Olive in Hester's situation very well through a modern teen perspective. Olive roams the school accepting rumors of sleeping around, while Hester was punished for her act of adultery. This was the only character that I found was obviously accurate. I also don't think the movie was extreme enough to fully resemble the novel. The novel had many brutal consequences that threatened lives and ultimately in the end took the life of Hester, Dimmesdale, and Chillingworth. The movie really made no effort to contribute these factors into the film to fully fulfill the nature and plot at the end of the novel. This was the biggest piece I thought was missing to put the audience in the perspective of the novel. Bert also put too much trashy teen drama into the film that brought the attention away for the real intention based on the "Scarlet Letter." With all the other cluster of material and drama between the other teen characters it really took the focus off of the novel and made it just another chick flick. Overall I would give Bert Royal a C- for his adaption of "The Scarlet Letter" because it turned into just another poorly written teen drama film, and really gave the audience no sense of the specific points it was trying to revolve around the novel.

The movie and book really didn't compare in my opinion, but I learned from the movie the true moral of the story a lot easier than I did from just reading the book. Each piece did briefly convey the same theme, but the movie in more of a teen drama sort of way. I did learn the basic theme from both though. I guess no writer will really ever be able to capture the value like Nathaniel Hawthorne did.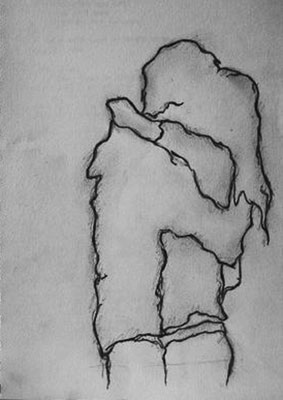 © Nicole B., Newcastle, WA