Think Like A Man
May 11, 2012
"You better act like a woman, but think like a man."

"Think Like a Man" is a must see movie of 2012. With the movie just released on April 20th, the movie holds the #1 spot in the box office for two weeks in a row. This movie shares love, funny moments, and even tears.

Based off the book Act Like a Woman, Think Like a Man by Steve Harvey, the movie is about how women understand what a man is thinking and learn not be so naïve of a man's thought and what he says. Throughout the movie, the leading ladies, such as Taraji P. Henson, Meagan Good, Regina Hall, and Gabrielle Union, refer to this book, reading about the "type" of man they are with and how to take action against them. As the movie progresses on, they scheme against their men and try to get their way.

If you love Kevin Hart and his hilarious ways, Think Like a Man is a movie you have to see. The other leading men, Michael Ealy, Terrence J, Jeremy Ferrara, Gary Owens, and Romany Malco play their roles very well, portraying their characters realistically.

Throughout the movie, there was great music that captured the moment. With the song "Tonight" by John Legend repeatedly playing through movie, I felt as if I was the person falling in love and sharing that special moment with the love one. During the movie, you will shed tears and feel a sense of warmth and love.

Think Like a Man is a movie you can see with your date, family, or even your girls. Go see Think Like a Man and feel taken away.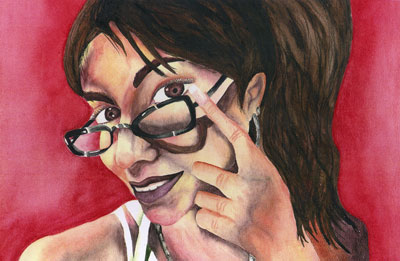 © Colleen P., Jackson Heights, NY