Breaking Dawn Part 1
November 21, 2011
The first Breaking Dawn fans lined up at Northtown Regal Cinemas at 4 pm, a full 8 hours before the movie would premiere. Part 4 of the Twilight Saga continues to capture the hearts of Spokane's "Twihards," but would it captivate an outsider?
If you take the time to view the other Twilight movies, then Breaking Dawn Part 1 does not disappoint. Outsiders may be confused by the numerous character relationships, though most of these are unnecessary to the film's basic plotline: first comes love, then comes marriage, then comes the vampire baby, nearly killing its mother as the superhuman fetus sucks the life out of Bella Swan, the story's heroine.
Breaking Dawn is unlike any of the previous Twilight movies. Edward and Bella wait until they're married to have sex, but Bella is covered in bruises and shredded sheets the morning after the wedding. Nice morals. The movie is laden with graphic scenes of sex, gore, and violence throughout. It's a mystery how this movie passed with a "PG-13" rating.
Sex, blood, and screaming… Where do those usually fit in? Oh wait. Vampire flicks. Breaking Dawn was a real vampire movie, complete with flashbacks of overwhelming thirst, supernatural fight scenes, and even death. The special effects alone were worth 9 dollars. Would I recommend this film to anyone under 13? No. Would I recommend it to fans of The Lost Boys and Underworld? Two fangs up.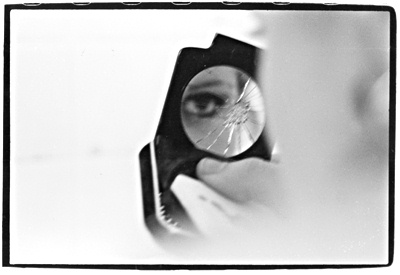 © Heather W., No., Brunswick, NJ