A Clockwork Orange
January 26, 2011
A Clockwork Orange is the book-based movie about the young man Alex; a man obsessed with ultra-violence,rape,and Ludwig Van Beethoven. The plot revolves around Alex and his "droogs"'s acts of violence in Anthony Burgess's(The book's author) fictional England and Alex's turnaround in morality.The film, directed and produced by Stanley Kubrick, stays true to Anthony's original novel with the inclusion of Anthony's fictional slang and controversial scenes.

At the start of the film the viewer is introduced to Alex and his droogs(gang members, subordinates)."The Funeral of Queen Mary" plays as Alex narrates this whole scene;this gives the viewer the mysterious and melancholy feeling to be shown throughout the rest of the film.
They are bored and decide to go for a night of ultra-violence.
They do the extremes, from beating a homeless man to gang fights and to rape.It is from this moment we realize that Alex is no more than an unapologetic criminal with a taste for music.

However, when Alex is not with his droogs he is a completely different man. When Alex is alone or with others he seems completely natural, like any other teenager would.One would assume this is a take on gang-morality and the effect it has one an individual's ethics.

This theme continues until one of Alex's droogs decides that the whole gang should be equal and each members plans be held the same. Alex, being the ultra-violent connoisseur, decides he should not have to deal with such insubordination.
Alex's deals with this issue the same way he would any other issue.He teaches them a lesson, beating them,tossing them in a lake, and cutting the backhand of one leaving a permanent scar.The alpha male mentality and control issues of Alex shine through.
Then Alex plays along and decides to go with a droog's plan to rob an old,alone artistic women.Alex goes in the house alone only to end up knocking the women out with one of her "artistic" statues. He's in a hurry as she's called the police and runs without a single item.Then the start of the beginning.Alex exits the building to meet up with his droogs only to have one of them bash him across the head with a glass milk bottle, leaving him unable to run away.
He is arrested and discovers he has actually murdered the women.
In this instance he realizes he went from violent, rapist, to cold-blooded killer.

He is now in jail serving near to life.It is in this time he hears of a new form of cure for the criminally ill.He is lucky to be chosen for this treatment and begins soon after his incarciration shortening his sentence to only a mere fortnight.

This is the most famous scene of the movie. Alex must take this treatment twice a day on average.
He is strapped to a chair and tied in any way possible.Clamp-like devices are strapped onto his eyelids to make sure he will always see the screen infront of him as a man administers eyedrops to keep Alex's eyes hydrated.
The screen would have images of ultra-violence at it's worse done by others than himself. From Hitler to Stalin he sees how grotesque his so called "fun" was.
This changes his views, seeing how his actions seem different when they are committed by others.
Then the kicker.
On one day of treatment he sees a concentration camp video. The usual, except Beethovens ninth was playing. This drove alex mad.
Any time he gets the urge to be violent he gets sick until one day he is forced to hear the ninth. at this moment his cure is "reversed" and he is back to his old ways.

The movie is one of my favorites and I recommend it to everyone.
It will make you think about your actions and it will keep you watching for days.

Be warned it contains graphic nudity.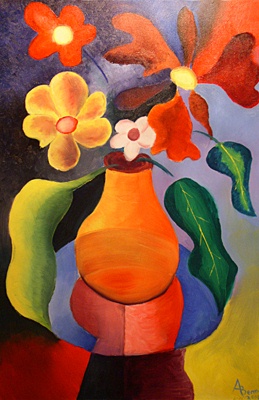 © Alexander B, Highland Park, IL