Why Does Everything Look Cooler in Slow Motion?
September 26, 2010
Has anyone noticed how pathetically obsessed movie makers are with slow motion detail? Name one action/adventure film you've seen in the last decade that didn't have at least three slow-mo sequences? Any takers.....? I didn't think so.
In my eyes, slow motion is simply a tool of emphasis. Like a pause in literature. Or repetition in poetry. Movie directors are just trying to insert their own exclamation points in their art. But we all have to admit, some movie makers get a little slow-mo happy. Take the blockbuster hit 300 for example. If it wasn't for the rippling muscles, the rich roman tint, and the epic slow-mo battles, nobody would have paid to see that movie! Even the damn sex scene was slowed down. But hey, I guess that's how they roll in Sparta.
So... I guess a good use of slow motion would be like the Matrix. And this film pretty much started this so called trend. I mean, how could a director not go out and copy the Wachowski brothers after seeing that movie? When I saw Keanu Reeves dodge those bullets like that, it made me want to go run out in the street and bend over backwards to dodge a Hummer!
Where exactly am I going with this? Uh.... I don't know. I guess it's just weird nowadays watching how these movie trailers try to dazzle me with their slow motion madness. Even movies that look cliche with static, bad actors and a stupid plot have some level of prestige with all the slow-mo theatrics. Like Twilight. But yeah, I think that it's a movie tool that will never get old. Like muscular guys walking slowly away from exploding things without looking back....
But gosh, don't get me started on that one.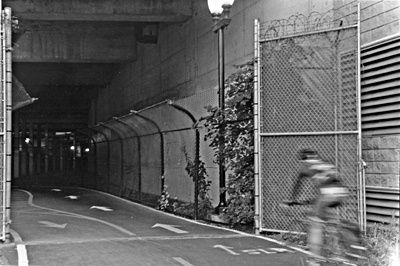 © Claire E., Bethesda, MD