The Untitled Romance
July 15, 2010
She gave him her whole heart. But departed her he did. His body was lost, yet somehow, his spirit and his soul remained forever. It was his last wish, his last hope. Somehow she must know this, though locked inside her heart she keeps it, it shines through. His last words, his last breath was "I love you".
Her solemn promise to him kept it was. She walked along the river his ashes were scattered over, and didn't stop. Never did she rest, never did she have a home, for home was inside her heart, with him. To ongoing travelers, she appeared lost and scared. But in her heart, she found that she was neither.
Three days after his death, she died of starvation and lack of rest. She'd never stopped walking. And when her body fell, her soul rose. She was finally home again, with the man she loved more than life itself. All because of love...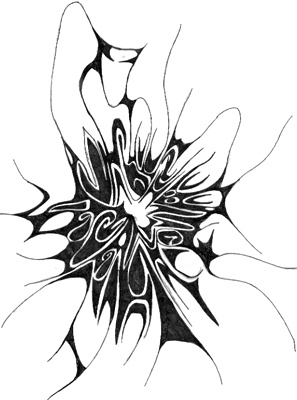 © Ansley F., Tifton, GA