Alice in Wonderland
March 15, 2010
Review of Tim Burton's Alice in Wonderland by Dr Nova
This isn't the first time the unhinged screwball known as Tim Burton has tried to remake a classic children's movie. And just like Charlie and the Chocolate Factory, not only does it star Johnny Depp as one of the leads but it also was not received well by critics. Now... I would feel very dishonest if I said I didn't know where this was coming from but I would also be dishonest if I didn't say I LOVED this movie.
Johnny Depp is probably my favourite actor of all time. And I am one of the few people I know who actually liked him as the Mad Hatter. One of my friends and fellow critics, Nate, didn't feel the same way. Since I valued his opinion strongly I went to see Alice in Wonderland again to see what could make people so disappointed with this character.

And here was the first thing I noticed about this character. First of all he is two levels of insane. One is the pleasantly happy insane. Visionary, yet, unhinged. Sort of like Tim Burton and come to think of it a bit like yours truly. The second level is probably is probably where most people started to feel a little wierded out. That's where he gets angry-insane. Sort of diabolical/evil. The first sign you'll get of this is the makeup around his eyes turns darker and darker. The next sign you'll get is that he'll suddenly put on an accent that is sort of a blend between Jack Sparrow and grounds keeper Willy. Also the characterization can be a bit like Willly Wonka at times which is probably why a lot of people didn't like him, since they were so disappointed with the Willly Wonka performance.

The March Hare is hilarious but for some reason has almost the exact same accent that the Hatter does when he gets mad. I don't really know what the point of that was. Also he's not in the movie as much as I would have liked. And his other three furry counterparts are a whole different story. The White Rabbit is almost completely useless and doesn't really do that much and ends up being a little but forgettable. The dormouse is completely useless, but is still an upgrade from the old dormouse who simply lay oj the tea table singing twinkle twinkle. The best way to describe this character is that she is from the mouse in Narnia two – in fact this whole movie is kind of like Narnia two. Every single animal talks. I mean it is pretty much Narnia plus Johnny Depp. Actually, that's kind of cool. Johnny Depp should have been in Narnia Two - it would have made the movie so much better! Narnia two was just so dark.
Remember that scene where all those fairy tale creatures were getting butchered. I was sitting next to a group of 7 year olds at that time...oh Dear God! But I am getting off track.
Then there is the Cheshire cat who is by far my favourite character. It had Stephen Fry as the voice actor. You can't get much better than that. Not to mention the character itself is so cool and it appears in the movie a lot more than I thought it would . The funny thing is whenever this character came on screen I did immediately take off my 3 D glasses - because this character can be horrifying. I'm sorry, I don't even think he has cheeks – his teeth just keep extending. Then again that's another reason why I liked this character. The Red Queen was great – not much to say about her – she was just great.
Hey, have you noticed how for almost every single problem she has the answer is always off with their head! I can just imagine what would happen if the headless horseman ticked her off. "Off with his head"..."He doesn't have one!".
The White Queen I didn't really like - she was just way too goody-goody and at times really a bit patronizing. I swear the actor who played her was a cardboard cut out - ironic for a 3D movie that one of the characters is so one dimensional.
Tweedle Dee and Tweedle Dum were good and Severus Snape as Epsilon was good. Everyone she met in the real world was OK. Now you may have noticed I haven't talked about Alice yet. That is mostly because she was pretty good. I like the actor who played her. I liked her emotions I like how she talked and acted around all these creatures. She actually reminded me a lot of Lyra from the Golden Compass - a movie that was truthfully kind of a disappointment.
The plot was pretty good. Except for one little thing. How on earth does the Jabberwocky's blood send Alice back? I mean it's just so convenient and random. And I could understand if Its blood could be used as a potion to send her home... but no... it's just the blood. How incredibly convenient.
So that's all I have to say about Alice in Wonderland. Please post comments so I can hear your opinions. This is Dr Nova, saying there's a fine line between insanity and a stable mind but in order to appreciate life you have to spend it right in the middle.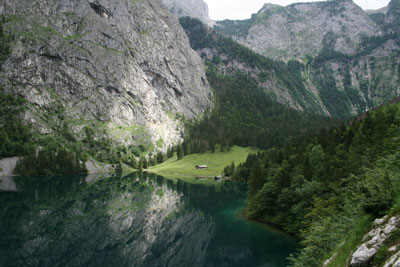 © Lucy A., Strafford, NH