2 Fast 2 Furious
September 6, 2019
2 Fast 2 Furious continues the adventures and mythos of the Fast and Furious franchise and once again highlights the intense and fast lives that the characters live. This time the movie revolves around Brian O'Connor, the ex-cop that needs a bit of time to reinvent himself after the events that occurred in the original movie. This causes Brian to relocate from Los Angeles to Miami to continue searching what the next phase of his life should be, especially considering that he's no longer a cop. As a racer at heart, Brian quickly gets involved with the street-racing that occurs in the city, and although he impresses plenty with his natural skill, and befriends Tej Parker, a technology wizard that knows what he's doing when it comes to cars, and Suki, things quickly turn sour. Brian doesn't get that much time to show off his car skills, because before he knows what hits him, federal agents capture him and bring them back to their headquarters, where Brian has the choice of either working for the Federal Bureau of Investigation again, or going to jail. Therefore, O'Connor is forced to make a deal to re-enter the agency to stop another brutal case. While Brian knows that things are going to get wild, he never suspects how crazy things can get when an old friend reappears in Roman Pearce, a joker at heart with a bewilderingly odd and old relationship with Brian O'Connor. Although Brian and Roman have plenty of history between them, most of which they would rather choose to forget, they realize that they must put aside their differences and work together if they are going to have any chance of not only stopping the case, but also surviving and stopping the FBI from controlling their lives forever.
2 Fast 2 Furious proves to be an exhilarating adventure that will be sure to please with its bold ideas, dramatic racing, and a bountiful of coolness. While the beginning of the movie isn't the smoothest, or necessarily the best way to start any movie, regardless of the franchise or title, it does in fact include one awesome street-racing scene that does a fantastic job of introducing Tej Parker and Suki to the Fast and Furious franchise world. It also manages to successfully demonstrate just how superior of a racer Brian O'Connor can be when needed. Despite the fact that the middle of the movie is certainly not a fan-favorite portion of the film, since it is somewhat convoluting and confusing, without ever actually adding to the real story, it does flesh out the relationship between Roman Pearce and Brian, which will become extremely useful later on in the franchise. The enticing ending of the movie is by far the strongest part of the entire movie, and combines together emotion, passion and intensity to create a few truly awesome moments that will absolutely impress viewers. The actual conclusion of the movie is light-hearted, clever and just incredibly entertaining to behold, which leaves watchers feeling satisified on a high-note.
2 Fast 2 Furious has a talented cast that brings out the best in the characters on-screen. Paul Walker is once again wonderful as Brian O'Connor, and his chemistry with Tyrese Gibson's Roman Pearce should not be underestimated, seeing as they make up the core of the movie. While the movie may not be very sophisticated, or quite as complete as the original, this movie does continue to have plenty of the same qualities that were introduced in the first movie. Despite how this movie may not necessarily be a triumphant hit with everyone, it is still worthwhile to see, especially because it helps to make plenty of other movies in the franchise that much more appealing and interesting. It really is fast and furious.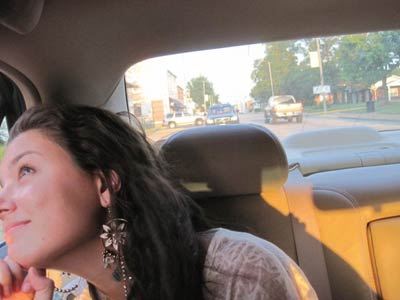 © Rachel N., Ballwin, MO