Grown Ups 2
August 23, 2019
Grown Ups 2 proves to be a comedic adventure that will, at the very least, be sure to entertain audiences. While the movie isn't entirely a direct sequel to the first movie in the franchise, with this one acting as more of an off-shoot, it still somewhat takes place after the events of the first movie in that Lenny Feder moves back to his hometown with his whole family to be reunited with his home once again, as well as all of his friends. However, despite thinking that living back in a suburban town will allow him to settle down more so than he did in Los Angeles, he soon finds that there's still plenty of drama here. Lenny must deal with old bullies, new bullies, crazy fraternity brothers, party crashers and plenty of other problems that all can't really end well for Lenny. The same goes with the rest of Lenny's friends, who also have plenty of problems to deal with. Eric must face plenty of his ultimate fears, while also struggling to gain attention from his time-consumed wife. Kurt has gone back to work as a repairman for a cable company, so all the problems that come along with the job are now officially his. Marcus learns that he has an adult-son that is large, muscular and just slightly scary, especially considering that Marcus was prepared to meet a little kid, not someone bigger than him. Additionally, Lenny's kids and his friends' kids have plenty of other problems as well, including dealing with other bullies, trying to try out football with bad results, getting into trouble with college kids and plenty of other problems that stem from their parents' shenanigans. With all of this combined, all of the friends have plenty to deal with.

Grown Ups 2 is a relentlessly entertaining adventure that combines plenty of famous comedians together to create scores of humor. As a comedy, it shouldn't be that surprising that the movie is jam-packed with comedic concepts and ideas, as well as hilarious moments that will be sure to memorable, but it is almost shocking to see just how many jokes are included. While there are in fact unsurprising laughs, the movie still lacks the sophistication to really make it a grown-up movie. There really isn't a deeper meaning to any of the storylines, which may not be a worry for some, but for others looking for a more serious movie, this probably won't be what they're looking for.

Grown Ups 2 has a star-studded cast that oozes with talent and ensures that all of the comedy in the movie is well-executed and shines as much as the professional comedians fueling the movie. As a cast loaded with plenty of top-tier names, including Adam Sandler, Kevin James, David Spade, Chris Rock, Maya Rudolph, Nick Swardson, the legendary Shaquille O'Neal, Colin Quinn, Steve Buscemi, Andy Samberg, Steven Anderson, Taran Killam and the late Cameron Boyce, all of the jokes in the movie are brought to life. With a cast like this, it shouldn't be too unexpected that it is boatloads of fun to see all of the comedians interact with one another, but the raw charm of this appealing aspect will be sure to at least prove to be a wonderful addition to the movie. Of the phenomenal cast, the most noteworthy performances probably come from Sandler, James, Spade and Rock simply because they have the most important roles, but there are plenty of other meaningful perfroamcnes that aid in making the movie substantially more interesting.

Grown Ups 2 may not effectively elucidate any true theme or message, but for this movie, that's completely fine due to the immense amount of comedy. With a fan-favorite cast that has at least one actor for everyone, this movie can truly be a comedy with a somewhat wide range of audiences. The only real group that this isn't good for is those who wish to see a more sophisticated film, but otherwise this isn't entirely an issue. While this movie isn't entirely a must-see, per say, this is certainly still worth watching for the talented cast alone.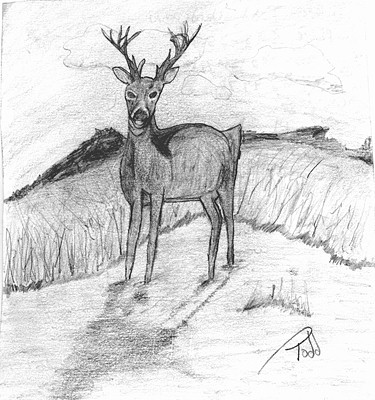 © Todd V., Neoga, IL