Get Out
June 19, 2019
Get Out proves to be a thrilling mystery that is both fearless and and brutally clever. The movie revolves around Chris Washington, an African American photographer, that has now progressed enough in his relationship with Rose Armitage to finally meet her parents. Despite how his best friend, Rod Williams, persists on telling him that isn't a good idea, Chris ultimately decides to venture for a getaway upstate with Rose to meet her relatives, including her parents, Missy and Dean. However, while there, Chris soon experiences some weird events. At first, Chris just believes that the family is acting strange because they are uncomfortable with Rose having an interracial relationship, resulting in them acting nervous and having an overly accommodating behavior that feels awkward and forced. Except, as Chris's stay at the place increases, a chain of seriously disturbing events occur that result in Chris discovering that there is something far deeper and far more horrifying occurring. This all couples together until Chris discovers a terrifying truth that not only could he have never imagined, but might also forever change his life.

Get Out manages to be a fresh, unexpected adventure that is both mysterious and dramatic throughout, as the layers of the story unravel in a truly uncanny manner. Dark and surprising in its entirety, viewers surely don't expect what's coming next in this genuinely shocking thriller. The truths that Chris soon discover are so creative and original that they aren't even on the audience's mind as a possible explanation for all the weirdness. The strange actions performed by the family are truly suspenseful, dramatic and are able to effectively send chills down watchers' backs. Not only is the execution of the movie well done, but the story of the movie itself is actually quite invigorating. The beginning of the movie seamlessly introduces Chris and Rose's relationship, as well as how Chris feels about going to her parents house in a manner that gives enough details to sufficiently peak the audience's interests. The middle of the movie marvelously progresses along both the story and the actual mystery to create one of the most engaging portions of the entire film, as well as jam-pack the story with enough character development to shape nearly all of the characters to give viewers a better understanding of them. The enticing ending of the movie proves to be exhilarating, bone-chilling, and brilliantly wraps up the entire story in a manner that will absolutely not disappoint. This actual conclusion of the movie is violent, surprising and captures the exact essence of what the rest of the movie was trying to convey in a just a few short minutes. The entire movie benefits tremendously from a significant amount of thrilling twists and turns at seemingly every inch and corner that aid in making the movie substantially more interesting.
Get Out is a daring story that isn't afraid of accomplishing its goals. While also managing to deal with racial issues and tensions in a satirical horror, the movie manages to feel greater than the sum of its parts and more of a story with a message that needs to be told. Not only does the movie feel important, but it also delicately balances between its tone to ensure that the movie never becomes overly dark, despite what's occurring on-screen. There are plenty of jokes dispersed throughout, as well as some comedic scenes that help to create a genuinely entertaining tale.
Get Out has a talented cast that shines throughout. Daniel Kaluuya does an amazing job of transforming into Chris Washington, and as the star of the movie, he manages to bring emotion and intensity to the role, as well as the movie as a whole, and helps to ensure that the adventure is multidimensional. Allison Williams gives a fantastic portrayal of Rose and is able to make the character one of the most important and interesting in the entire mystery. Lil Rel Howery does a magnificent job of playing Rod Williams, and not only is his character one of the most relatable and likable, but he pours humor into the movie and also manages to possess some of the best one-liners of the entire dialogue. There are some other notable roles, like Bradley Whitford's Dean Armitage, but nobody steals the spotlight as much as Daniel's Chris Washington and Lil Rel's Rod.
Get Out has the rare ability to say that it is beloved by critics and viewers alike. Rotten Tomatoes gave the movie an outstanding 98%, which is just as impressive as it sounds, and that alone should be enough to convince viewers to watch this astounding adventure. The movie has suspense, drama and action galore, as well as a terrific mystery that is specular throughout, both in its ultimate conclusion and the tremendous buildup. This movie will surpass any and all expectations and has a story that deserves to be told. This is an absolutely must-see in every sense of the word.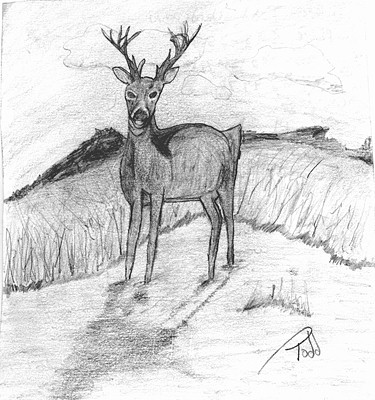 © Todd V., Neoga, IL