Three Identical Strangers
November 25, 2018
Today I watched "three identical strangers" which is a documentary directed by Tim Wardle produced by CNN about the lives of Edward Galland, David Kellman, and Robert Shafran. The films open up in 1980, when Robert Shafran is driving his parent's car to a community college he will be attending in Upstate New York. However, the moment he steps onto campus everybody eyes are on him. Boys Robert had never seen before nodding at him, high - five, and backslapping him. He was even kissed by several girls before he made it into his dorm room. Once Robert entered his dorm, his roommate's jaw dropped at the site of him. The roommate reveals he has a doppelganger (a lookalike) named Eddie Galland and calls him up. After several rings, the person on the other end picks up and Robert realizes they share the same voice.
In the next few days, Robert reacquaints himself with Eddie, as it is discovered they are long-lost twins, both born on July 12, 1961, and adopted from the same hospital. While the story is very intriguing it garners minimal media coverage. However, several days after the discovery, looking at a picture of the 'twins' in a newspaper David Kellman sees a spitting image of himself and travels to see Galland and Shafran. After a short visit to the adoption clinic, the records show that all three teenagers are related. When asked why they were separated at such a young age, the clinic offers a flimsy excuse: the triplets were more likely to be adopted separately than all together. Once the boys announce they are triplets, the discovery makes headlines and they are invited to numerous talk shows. On the shows the men point out their incredible similarities all of them wrestled at one point, all of them have an older sister, they have the same favorite color, same cigarette brand, same mannerisms, and same tone of voice. The brothers move to New York City, spend most of their 20's partying, cameo in a movie, and buy their own apartment. Over time the triplets settle down, two of them end up starting a restaurant. However, over the next few years, the triplets discover that their separation was not to help them become adopted, that in fact there are larger forces in play determining their lives.
I thoroughly enjoyed this story and was amazed by shifts in tone. While only running for 97 minutes, Three Identical Strangers opens with a happy reunion, and becomes progressively darker over time as the mystery of the triplets separation is explained. Three identical strangers will have you urging for the film to reveal the answer to the middle of the twins separation. The documentary is well shot, with reenacted scenes close to the detail, revealing interviews, and old tv clips. There is good acting in this film, as well as memorable music scores, yet neither are the main focus in this film. It would be a great movie to see, but not one if you are looking for a light-hearted movie for the whole family as it might be harder for younger audiences to watch. Reviews from people who have watched have been excellent as 89% of Google users enjoyed this film, as well as 96% of the critics on rotten tomatoes. If you are looking for an intriguing, dramatic, real-life story, Three Identical Strangers is the film for you.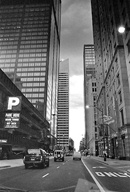 © Alexandra K., Chicago, IL