Where I Live by Brenda Rufener
February 22, 2018
Synopsis (From Goodreads):

Linden Rose has a big secret--she is homeless and living in the halls of her small-town high school. Her position as school blog editor, her best friends, Ham and Seung, and the promise of a future far away are what keep Linden under the radar and moving forward.

But when cool-girl Bea comes to school with a bloody lip, the damage hits too close to home. Linden begins looking at Bea's life, and soon her investigation prompts people to pay more attention. And attention is the last thing she needs.

Linden knows the only way to put a stop to the violence is to tell Bea's story and come to terms with her own painful past. Even if that means breaking her rules for survival and jeopardizing the secrets she's worked so hard to keep.

Plot:
*Trigger Warning: Domestic violence*
Linden was close to her mother. Always listening to her, and hid in the closet with her headphones on, whenever her mother asked. To keep Linden safe, to keep her hidden and unknown. When the man that found them, usually looking for sex or money, took her mother's life, Linden ran, rather being free than a ward of the state. She found her grandmother, and stayed with her, even though with her dementia her grandmother never found out who she was. When she passed, Linden decided to stay in that small town, go to school, graduate, and go off to university, like her mother wanted her to do. Linden never plan on being part of the triangle. Her, Ham and Seung: "The guys came along when I needed friends the most" (48). Ham and Seung friends since second grade, took Liden in, and the triangle was born: "Fifteen hundred people in this town and I had the privilege of meeting the perfect two" (48). But then there was Bea. Pretty, popular, someone Linden could not stand. When Bea shows up to school with a bloody lip, Linden knew she could not watch Bea make the same mistake as her mother. Looking out for Bea's jerk boyfriend, Toby, her ex-boyfriend and hottie Reed, Linden navigates her way through the school, marked as her home, and try not to let Seung, whom she desperately loved, to see this homeless side of her.

Thoughts:
Brenda Rufener took such a unique tale, with three storylines, and nailed them together in this interesting story of Linden Rose. The three story lines being the romance between her and Seung, Bea's abuser, and the fact than Linden did not have a home. These problems rely on each other in a way, that for them to be solved, all three have to be solved. The way Rufener described Linden homelessness was what will bring in people to read this story. From making sure she can get into school at night, washing her clothes in the bathroom sinks, to where she sleeps and hid her items. Rufener starts off the story listing Linden's three rules of being homeless, and how later on in the story she broke them in order to help Bea, or let Seung into her heart. With Seung, you can tell there was something more to their friendship from the beginning. While Seung moves from the friend zone to something more, the triangle plays a heavy role in this story, as for Linden, when she had no money or food, a Ham Sandwich was all she needed. Bea and her abuser, also a plot that is hard to write about, but Rufener did her best. With Bea not willing to come out about it, Linden knows, based on what happen to her mother, what will happen if Bea does not speak up for herself. There was some unnecessary drama in the middle, like between Bea and Seung, her 'One of Two' where the second was never found out. Then there was Ham, and his revenge part of Toby, which was ridiculous, and unnecessary. Follow up on Reed and Linden, which made sense, but again unnecessary. Where the beginning was what hooked you, the middle with its plot fillers, the ending Rufener hits close to home, given Linden the story book ending she deserves, and the triangle she deserves.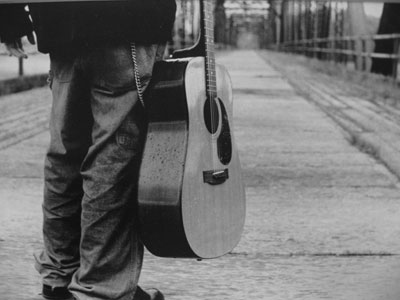 © Bailey M., Eagan, MN