The Last Black Unicorn by Tiffany Haddish
MAG
April 9, 2018
Following her breakout in the 2017 comedy "Girls Trip," Tiffany Haddish details the crazy moments in her life that have led up to today.

Teased when she was younger for the tremendous mole on her forehead that earned her the name "dirty unicorn," Haddish has come to embrace it, and many other things, that have made her who she is. And right off the bat, The Last Black Unicorn is funny. The comedienne shines on paper as well as the big screen, as her stories are peppered with humor, wit, and a little bit of learning. She is able to find the silver lining, be it a self-deprecating laugh, in any darkness.

Some stuff is downright ridiculous, as life is. Like her story of Roscoe, the quasi-guardian angel handicapped boyfriend whose love story takes all sorts of turns. There are some ludicrously funny revenge stories, as Haddish briefly gets into porn hustling to get back at a boyfriend. But some of it is horrifying. After her mother suffered a brain injury in a car crash, Haddish was cycled through the foster care system, enduring financial, family, and social hardships. And yes, even Haddish herself admits, there are moments where readers might feel frustrated, angry even, as she writes about continually falling into abusive relationships. She details two marriages to the same man who became physically abusive, and acknowledges with grace that those who have experienced abuse are more likely to fall back into similar relationships. She explains why, in her experience, she'd been taught that that was the way to receive affection, and kept looking for that unhealthy love. Personally, her honesty and reflection made for the most moving parts of reading the book. And out of such dysfunction – in family, love, life – it becomes increasingly amazing Haddish got out at all.

And got out she did. Having co-hosted the 2017 Oscars, hosted "Saturday Night Live" as the first black female host, and started her own She Ready production company, Haddish is on the rise. And it's about time. The novel is totally inspiring, as her high energy, positivity, and love for life is infectious, transformative. As Haddish herself says, she believes half of the good things that have happened are because she's just trying to have a good time. Seeking laughs isn't just a clever way to get through life – it's a way to make it worth living. Now that's magical.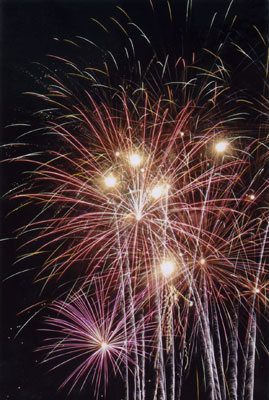 © Michael D., Hawthorne, NY