Among The Hidden by Margaret Peterson
March 4, 2018
If one of our acquaintance calls for liberty and shouts words like "Free or Die!", we might regard this person as a radical activist. But, considering Margaret Peterson's descriptions in her novel Among the Hidden, readers get a sense of the power of not only words, but also our most powerful weapons for change: desire and belief.
This novel is set in a fictious society in which the government enforces laws, specifically that each family is limited to only two children due to the nationwide perceived famine. As a third child, our protagonist, Luke Garner, was born illegally. Luke has lived all his twelve years in isolation and in fear on his family's farm. Until one day, he decides to sneak out and pay a visit to meet another suspicious "shadow child" next door by the name of Jen. Luke soon discovers that although living a much better life, Jen thirsts for freedom, which was absolutely not accessible under the Population Law that emphasized their lack of legitimacy. Desiring to make a difference to the livelihood of all illegal children in the country, Jen organizes a rally to fight against the laws. Even though Luke is convinced that the government is wrong, and things need to change, Luke is initially afraid of the potential dangers, so he refuses to get involved. After the rally, Jen and the other 40 hidden children are ultimately shot by the Population Police. With great sorrow, Luke begins on his new journey for freedom carrying a fake I.D.

After reading the whole story, the first thing that comes to my mind is desire. As for our hero Luke, everything is beyond impossible at the beginning. He couldn't even imagine opening his attic door with the curtains up. But what happens at the end? He embraces the world gradually. It is the desire for empathy that motivates Luke to sneak out and dive into the world of danger and possibility. It is also the desire for the truth that encourages him to visit Jen now and then. It is the desire for liberty and equal rights that driven Jen into a battle that seemed impossible to win. Desire could be harmful when it serves as a catalyst into one's irrational journey and drive him or her to a state of madness. But desire, more commonly, is the natural motivation for an individual to thrive and to fulfill a lifelong pursuit. It is desire that pushes us further on the road of exploring the world and exploring ourselves.

If desire is to be described as the engine that pushes us to move on, belief would be the beacon that indicates the directions in which we should move. One should have the right to enjoy liberty is the belief shared by both Luke and Jan throughout the entire plot, and that is where their courage and desire drive them. Without a determined destination, an individual who only desires but does not have solid beliefs never truly finds fulfilment. Wandering blankly in the world, a person with no beliefs would only become a puppet of lust. Conversely, however, a man with beliefs is capable of experiencing difficulties well and fighting against obstacles because he knows perfectly what he is looking for. Instead of being lost in this world, he ought to have the courage and determination to move on calmly and deliberately.

It this novel, Margaret Peterson does a fine job portraying that courage, creativity, and intelligence play crucial roles in the fulfilment of the characters. But existing as the two most powerful weapons for human beings, desire and belief facilitates this pursuit of happiness and the bravery to explore the world. Just as the ending of this story describes, the new life Luke faces is filled with endless possibilities, so as our own lives do. The story conveys the idea that with desire and belief, one could journey determinedly and enthusiastically towards the pursuit of fulfilling the endless expectations in one's lifelong journey.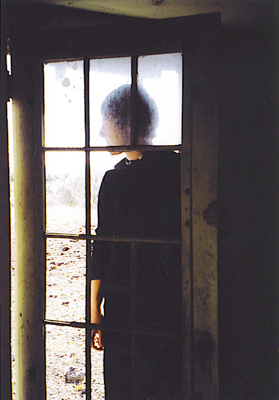 © Lindsay S., Billings, MT