The Perks of Being a Wallflower by Stephen Chbosky
February 13, 2018
Synopsis (From Goodreads):
The critically acclaimed debut novel from Stephen Chbosky, Perks follows observant "wallflower" Charlie as he charts a course through the strange world between adolescence and adulthood. First dates, family drama, and new friends. Sex, drugs, and The Rocky Horror Picture Show. Devastating loss, young love, and life on the fringes. Caught between trying to live his life and trying to run from it, Charlie must learn to navigate those wild and poignant roller-coaster days known as growing up.

Plot:
Young Charlie, to some seems out of place and odd, to others a great companion. The personality of him is unknown, as he listens to you, answers the way you want to hear, and does not voice his thoughts. Only in his letters to his friend, does he write down what happened, his concerns, but never any emotion. The youngest of three, Charlie always looked up to his older brother, who was the all-star of their football team, and his sister, who was stunning and knew it. His dad was tough, but fair, never touching his children the way his stepfather had him, and Charlie's mother was the typical house wife. Things began to change in Charlie's life with his friend, Michael Dobson, committed suicide, leaving his parents no note, only a poem to Charlie. The greatest person in Charlie's life was his mother's sister, Helen, who like Michael also left Charlie to soon. With these deaths weighting him down at a young age, Charlie's peers did not get him, thus he looked up and made friends with stepsibling pair: Patrick and Sam. Sam, was the most beautiful girl Charlie had ever seen, and even though he knew she was his friend, and only his friend, he waited for the day Sam realizes Charlie was her soul mate, as he already declared she was his. The next month's past in a blur as Patrick and Sam graduation dates approach, Charlie is stuck going along for the ride as he learns about sex, drugs, parties, friendships and drama, and the limelight during The Rocky Horror Picture Show.

Thoughts:
The only emotion throughout this novel is sadness. Charlie, the Wallflower, is because he does not express anything, emotionally blanked, and yet a feather could fall and that boy would burst out into tears. The thing that makes Stephen Chbosky great is the way he wrote it. Quote from Charlie father was when he said: "Not everyone has a sob story, Charlie, and even if they do, it's no excuse" (28), after Charlie told his sister allowed her boyfriend to hit her. The 'kid' of the group, Charlie was the freshman hanging out with the seniors, fitting in, in his Charlie-way, Chbosky made it so that age did not matter in this sense, and that Patrick and Sam liked Charlie and were not taking pity on him. Charlie's favorite feeling with them was one of infinite, as if nothing in the world could touch them: "And in that moment, I swear we were infinite" (39). The family dynamic of not overtly affection parents (it was 1991 after all), the all-star brother, and the boy-loving sister, even with them Charlie did not really belong. The only event Chbosky left unexplained was the letters as that was how the story was written. Like the reader was the friend that Charlie never met, but trusted them with the great details of his life, ending each letter "Love always, Charlie", reminding that Charlie is still a young boy. Critically acclaimed, a must read for most, there is no specific reason why Chbosky book should stick with you, it just does, and like Charlie, it sticks to the sidelines of your life, waiting for you, the Sam of the novel's life, to pick him up.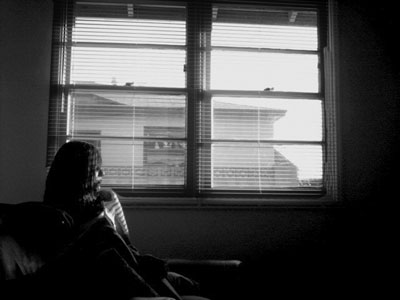 © Roxana R., Tustin, CA