Rules of Attraction by Simone Elkeles
January 26, 2018
Can two people really change in a matter of time because of love? Rules of Attraction is the perfect sit down novel, gang related book, and a teen romance. The book is written by Simone Elkeles, she is a new york times best selling author and the author to the three Fuentes brother's love story. Rules of Attraction is a book that'll never get boring and it's like a movie but you're reading.
Carlos, the second oldest to the Fuentes brothers, is a 17 year old boy that is told to move from Mexico to Colorado, to live with his older brother for discipline and guidance. Carlos just wanted to live his life on the edge like his brother did but his brother has no intentions of leading him the way he's lived it.
A couple months after Carlos starts school, he is forced to live with his older brother's professor after being caught with drugs stashed into his locker. As time goes by Carlos finds himself getting pulled up into two things; Kiara, the professor's daughter, and the gang life. At first Carlos had intentions of joining the gang life but after falling for Kiara, the girl that was nothing of his dreams, he realizes he could put her life and family in danger and decided to give up the gang life with the help of Professor, his brother, and Kiara.
This book is perfect for teen girls that enjoy romantic films or novels, like me. At first I was more interested in books that I could connect with. For example, cultural books and books that I could feel my own personality in. However, when I read Rules of Attraction, I just found it to be such interesting books. I can't connect to it but I like it because I can feel comfortable reading it and I enjoy it. I definitely do recommend this book for teens that are looking for a romance novel with a little action.
If you are in a situation where you feel like you have no choice or no way out this book might help you have a little hope or a comfortable feeling.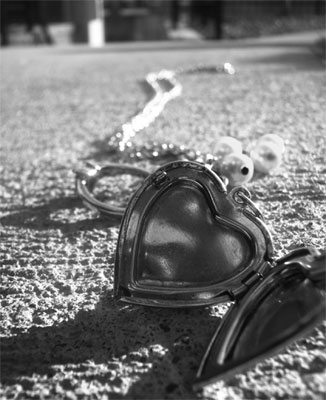 © Francesca Y., Robbinsdale, MN