Moth to a Flame by Ashely Antoinette
January 26, 2018
Have you ever had a selfish boyfriend ? In Moth To  A Flame is about love and loyalty. In this case the girl chooses love , but things turn stale , and she soon finds that everyone she lives is slowly disappearing. I always really thought love stories were ridiculous until i read Moth To A Flame by Ashley Antoinette. This story will change the way you think about love.

This story will never let you want to put the book down ! the boyfriend name is Mizan and his "girlfriend" name is Raven. Raven thinks love is everything she would ever want and need, but Mizan wants to take over drug trading in his city and be the main boss and he would do anything to get there. You will be delighted and inspired after you finish reading this great novel.

Raven was mentally trapped in a dark fake love. She thought she had found the one by getting an older "mature" man. Mizan was controlling in any way he can be , she started to experimenting drugs that lead her to lose her sanity and grip of reality. When she finally realize and wants to escape it is harder than she thought. Mizan was always in her life which was like if the devil was and ultimately caused her and her family death.

I would recommend this book to teens and adults. It would really make you think about how someone will do such harm to a family over money . i think everyone should read this because it is a life experience people actually are facing today , it is a real eye-opener that can save a lot of lives .

This book is really intense , i hope everyone gets to read and enjoy this book as much as i did and are able to see its message .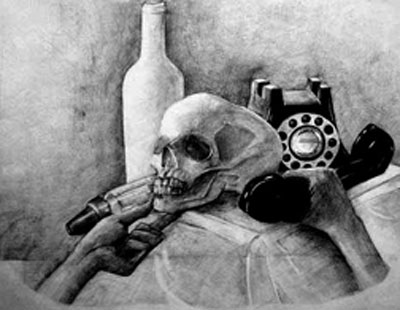 © Xiao H., Naperville, IL