The Shack by William P. Young
January 26, 2018
Unforgiveness is like you drinking poison and expecting the other person to die. During The Great Sadness of Mackenzie Allen Phillips mourning for the loss of his youngest daughter, Missy, he experiences the process of forgiveness and an encounter that that shifts his perspective. William P. Young, bestseller on The Shack is a 256 paged book that digs deep in a way that it plants a seed that can expand on anyone's understanding of forgiveness, an eye opener as to when Papa said, "Love always leaves a mark." Really, today, people are searching for something real to hold onto, reaching for a reason to believe and the real, true meaning behind this action called love. This story does not open up with a beautiful field of happiness and it's all fine and dandy, rather it opens up with pain, doubt, grief, shame, and hate that gradually escalates towards difficult but revealing repentance with a personal invitation from the Great I Am.

Four years before the personal encounter, Mack took his family to a camping trip that would result in forever turning their lives upside down. See, in the midst of all the fun, thrilling shenanigans, Phillips' youngest child, is found missing. After hours, days, of searching, the only thing that remained was her little red dress with a bloodstain in the shack hidden deep in the Oregon wilderness. The only other piece of evidence detectives had was a ladybug pin with six black dots, leaving their only suspect to be The Little LadyKiller, who they have been hunting down for a long time, probably off now for a seventh victim. Toxicated with abhorrence that he could not even bury his daughter's body all he has to offer the world is misjudgment. Unmerciful misjudgment, innocent or not.
Four years later, Mack's new personality rises up to form an unrecognizable Mack. He does most of his living in the past and constantly reflects on what he could have done right to avoid the bloody present he rues. Returning to the shack to face his encounter, he stands his ground and is not afraid to question the truth. Mack believes that if  he makes better arguments again wisdom, everything will go his way and he refuses to give up. Though, on his last chance, it weighs and costs him heavily, he surrenders with excellence and will not deny the sweeter-than-honey truth he was given.
Forgiving is a process, don't confuse it with forgetting and trusting someone again. Think of it as eating the fish and leaving the bones: take what's good from it and leave what's bad from it behind.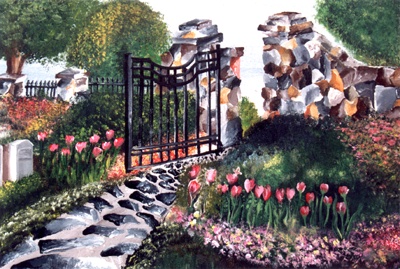 © Anabel T., Kannapolis, NC