Everfound by Neal Shusterman
January 25, 2018
"A thoroughly satisfying ending to a unique saga of life after death". That's what Kirkus Reviews said about Everfound. It's the last book in the Skinjacker trilogy. We have been following Allie, Mikey and Nick trying their best to save Everlost. It's a fantasy and written by Neal Shusterman. I really like this series and especially this book because it was never sluggish. I recommend this book to people who want to get lost in a great fantasy trilogy.
The skinjacker series started when Allie and Nick were killed in a car crash. That's how these two people meet. Allie and Nick have to work together to help each other. While they were traveling they meet Mary and her group of kids. Mary is a person who likes control others. Mary who later turns into the main antagonist must be stopped by the Allie and Nick. Allie and Nick also meet Mikey who helps them. They must stop Mary in order to save the world.
The main character called Nick is my favorite character. He is unique because he had a chocolate stain which grows throughout the story. He is a level-headed person. He never gives up and thinks about his problems. He also loves Mary, which is pretty good and bad. He also finds out his secret power and it helps a lot of kids to get where they need to go.
The whole trilogy is great journey. It has a lot of adventure, action,some comedy and some romance. When it doesn't have action it has romance. When there is no romance, it has action. It has a lot of fantasy. It doesn't get slow or bumpy. It is a great flowing book.

Everfound is a great book and I had a great time reading this. I would recommend this book to people who like to read great fantasy books. This whole trilogy was great ,but I especially loved the final book. Everfound is a really big book ,but it never gets boring or dragged on. I really like Everfound, and I think you should give it a try.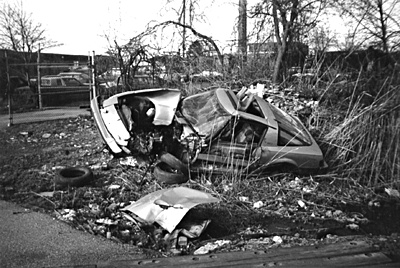 © Ashlee M., Wilmington, DE