Lucky in Love by Kasie West
January 11, 2018
"You need to empty your mind, and relax each other muscle group until you feel like you are going to melt into the floor. Then you just let it all go. All the expectations, all the unneeded worry, all the things other people want for you but you don't want for yourself." ~Seth Nguyen

I have never really liked love story based books but this book blew my mind. Kasie West had a different idea of a love story. She added fifty million dollars to a normal love story and made it a totally awesome abnormal love story.

The book is about a regular school girl with big dreams and a planned out life of getting into college and doing something amazing. An unexpected lottery win was never part of her life plan. Being the center of attention at school is fun…… until rumors start flying. Now random people are asking her for loans. Maddie isn't sure who she can trust anymore. Except for her funny, sweet co-worker Seth Nguyen. He doesn't seem to know about her win and for some reason she is determined to keep it that way. But what happens if he learns her secret.

Maddie expects her friends to be there for her but when she blows them off again and again for her new popular friends they kind of feel ditched. Has this lottery win changed her and the people around her? She didn't think it would but now she wasn't so sure.

Read this amazing tale to see what will happen with Maddie. Will this lottery win be enough to solve her family problems?

Lucky in love is well written from Maddie's point of view. This book was written in such amazing detail it feels as though there is a movie playing within your head. With tons of humor and heart Kasie West delivers a "fifty million dollar" tale of winning, losing and falling in love.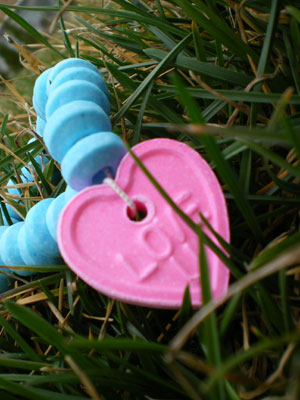 © Jennae P., Kennewick, WA