Lolita by Vladimir Nabokov
January 4, 2018
Often regarded as one of Vladimir Nabokov's greatest works, as well as one of the greatest works in English literature, the novel Lolita is notorious for its controversial themes. Lolita is a story that features pedophilia, and to a naïve reader, perhaps defends it. It is narrated from the point of view of a middle-aged man that goes by the pseudonym Humbert Humbert, who falls in love with Dolores "Lolita" Haze, a girl decades his junior. Humbert reportedly writes the book while jailed for the murder of Clare Quilty, a pedophile like himself, whom he kills out of spite for taking Lolita away from him. Humbert asserts that his memoir may only be published after both he and Lolita die. Shortly after its completion, Humbert passes away from heart failure, and Lolita from giving birth (to the child of a man she met after she left Humbert and Quilty).

The explanation above is nowhere near an adequate summary of the novel. Lolita is too complex and meticulously written to be well-condensed into a paragraph; this aspect of the book makes it an engaging (and disturbing) read. For instance, Humbert's prose is relentlessly beautiful. He is adept at describing things in a way that suggests credibility, but readers must be aware that we are investigating a story from the most unreliable perspective there is. From the very start, he attempts to defend himself, explaining what he believes is the root of his corrupt obsession: the death of his adolescent first love. He addresses the readers like we are his jury, and implores us to understand his situation. Not only does he try to justify his actions, but he does an alarmingly good job if it. He attempts to establish likeability through mentions of the female characters that fall in love with him, and even his own assertions. This reiterates his external appeal, or "charm." He blames Lolita for being a nymphet, for seducing him, and the conviction he writes these descriptions with may very well represent his true sentiments. Humbert is mentally ill, and Lolita exposes us to three-hundred pages of his convoluted mind.
I read through Lolita in various places – at school, in my room, outside waiting for the metro bus. It was a hard book to put down. My friends would catch sight of Lolita's cover and raise their eyebrows. In explaining the true nature and purpose of the book to them, I realized the cover's flawed design. The cover of Lolita, with its pair of magnified half-covered lips, insinuates a sexual context to the book. It incorrectly sexualizes Lolita, who is in fact a 12-year-old victim of sexual abuse. The cover depicts her as a nymphet. It is Humbert's vision that illustrates the cover of Lolita, rather than Nabokov's. One might argue that because the entire book is told from Humbert's perspective, the cover is an extension of that structure. But more likely, Lolita's cover is a product of misinterpretation, or the surrender to the ideals of pop culture. Lolita's movie adaptation suffered from the latter, and its reviews assert that it does a terrible job of appreciating the actual purpose of the story.

Even the term "Lolita" has been awarded misguided connotation. "A sexually precocious young girl," defines Google. Lolita from the book claims just one of those three adjectives. She is, more accurately, a helpless, broken, young girl. When his book had no cover, Nabokov was explicit on what he wished it to display: "I want pure colors, melting clouds, accurately drawn details, a sunburst above a receding road with the light reflected in furrows and ruts, after rain. And no girls. There is one subject which I am emphatically opposed to: any kind of representation of a little girl." His vision has not survived.

But the words are still there. It is truly frightening how "a fancy prose style" can manipulate perspective so effectively. Nabokov's writing allows him to persuade and summon empathy from his audience for a character even as depraved as Humbert. I find Nabokov's decision to write Lolita through the villain's eyes ingenious, and exceptionally well-executed.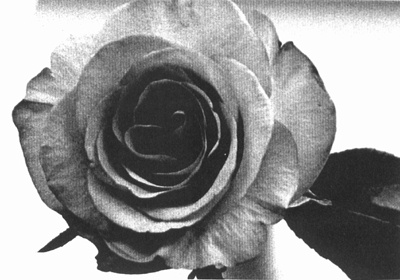 © Liza C., Seattle, WA