Game of Thrones: Song of Ice and Fire by George R. Martin
December 21, 2017
Life is difficult in Winterfell. The world has not progressed as far in time as what we know today. People are slow to evolve, but quick to make the kill that will help them survive. Winter is coming faster than anyone in the Seven Kingdoms ever realized. The last summer that took over the lands, lasted more than a decade. With the snow beginning to fall over the lands that were once easy to make passage through, it is becoming more and more difficult to survive. Troops from neighboring kingdoms battle over food sources and land from day to day. In the kingdom of Winterfell, things just can't seem to get any worse. In a land where the cold never seems to know when to take its rest, the Stark family must make do with their castle of chilling hallways and the graves of the dead that live underneath its foundation. It is a chilling and terrifying place for those who wish to visit, but for the Stark family, it has always been home.
Game of Thrones author George R. Martin, takes readers on the journey of the Stark family. He introduces and follows many of the characters through their story of adventure and fear, along with pain and romance. He does an excellent job conveying the struggles and the hardships that the family must endure to continue their reign. Martin follows the battles and experiences of Eddard Stark, the coming of age story of Robb Stark, the blindness of love with Sansa Stark, the injustices of the world through Jon Snow, and many others. Martin shows readers that not every story has a happy ending. In his novel, Game of Thrones: Song of Ice and Fire, he introduces with Jon Snow. This boy, born from a different mother, has been shamed from his family and taking off the line for the throne. While he knows his place in this world, George R. Martin takes readers on the journey of him finding his true path and to understand that it doesn't always have to be like this. He continues with this to the discovery of the truth of the real world with all of his characters.
In Game of Thrones, George R. Martin takes readers through the lives of several family members, to help them find their true destiny, and search for the truth that lies within the darkness. He captures this essence clearly through Bran Stark. Beloved by his family and his kingdom, the second youngest of the Stark family has never had to deal with the limitations that life can bring. He has always had the ability to roam free and play in the world without having to deal with rules and commands of the kingdom. But when he stumbles upon a truth that he shouldn't have, it changes his world forever. His knowledge was covered with an accident, one that prevents him from ever being able to be a true king forevermore. In an attempt to keep his secret hidden, Bran was pushed from the window of a crumbling clock tower, an act that was supposed to quiet him altogether by taking his life. Though, unlike their plans, Bran survives. From this accident however, he can no longer use his legs. He learns of the hardships that come along with this, including how no one would ever look at him like they would his king father.
In this novel, Martin introduces readers to ever increasing hardships of being a ruler. King Eddard Stark of Winterfell, otherwise known as Ned Stark, has been forced into line for the throne in more than one occasion. When his close friend Robert Baratheon is killed due to an unfortunate hunting accident, he summons Eddard Stark to take his place on the throne until his son becomes of age. Not to mention that his own family tree forces him to take a position on the throne due to his true blood. Throughout his adventure Martin helps engage readers to have them understand the challenges and the difficulties that come with being a ruler. Many of those difficulties not only include the dwindling food supplies and quick fading of the warmth left in the summer, it also includes the war that can be started at nearly any instant. The confliction between different ruling houses is the fear of many rulers throughout the Seven Kingdoms. This worry is what makes Martin do an excellent job at pulling in the readers to enjoy the story more.
Throughout the novel, George R. Martin finds ways to include events that, while they may seem somewhat horrific to the reader, are actually not uncommon from the time frame. He is truthful in his writing, neglecting to cover up certain aspects of the history which makes for a better story that captures his readers better than most other novels. He not only tells the story of many characters struggling to find their place, he also tells the story from a historical aspect. His inclusion of certain characters makes the story match up almost exactly with some of these pieces of history. Martin does an incredible job of entertaining his readers and making them feel as if they are really there through his apt use of descriptive words. His novel is one that will likely be carried throughout history as one of literacies greatest novels.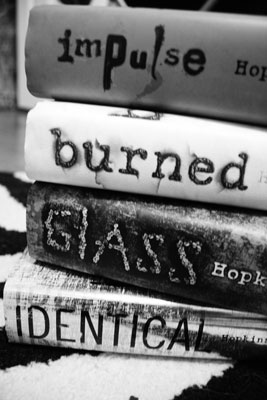 © Bria B.