The Kite Runner by Khaled Hosseini
December 17, 2017
One of the most complicated things in the world is family. Often times, we as people struggle to express our feeling about our family. Our families are formed by those we are closest to, and yet internal conflicts persist. No matter the hardships we experience, however, are families are still able to help us and they know us better than anyone else. We should therefore enjoy our time with our families while we can. Khaled Hosseini's bestselling novel The Kite Runner tells the story of a young boy's journey into adulthood, and his experience with his family. Ultimately, the story emphasizes how valuable a familial relationship truly is.

The novel forms the story of a man named Amir who receives a letter from his friend Khan. This awakens Amir's memories of his past, and he resolves to travel to Pakistan. He reminisces about his good friend Hassan, who is the son of his father's servant Ali. In scenes set during their childhood, Hassan and Amir enjoy playing with a kite. During their shared youth, another boy named Assef violently drives a wedge between their friendship. We see Assef attack Amir, only to have Hassan protect him. Later, Amir wins a kite race, earning his father's pride. Afterwards, however, Assef accosts Hassan in an alleyway, and Amir is too frightened to interfere. This leaves him with a guilty conscious, and he avoids Hassan. Five years later, war breaks out and Amir's family escapes to California. This part of the novel details the hardships of living as a first generation immigrant. Amir's father works in a gas station, while Amir finishes high school and college, and eventually meet a girl named Soraya.

The importance of family is continually underscored as we learn that Amir's father has been diagnosed with cancer. As his last favor to Amir, he ask Soraya's family for their permission for Soraya and Amir to marry. Later, Amir becomes a successful novelist, but he and Soraya are stricken with grief when they biologically cannot have a chid. When Amir receives the letter from Kahn, he learns that Hassan and his wife have been killed by the Taliban. He also learns that Hassan is his half bother. The reason Khan has called him back to Pakistan is to rescue Hassan's son Sohrab from a orphanage. Through a series of hardships involving his childhood nemesis Assef, Amir is eventually able to adopt Sohrab and treats him as his own son.

Just like our own familial relationships, The Kite Runner is a complicated story. At the same time, it can also be as simple as childhood in the way it focuses on family. It uses a vivid story to express that we are lucky to get to spend the time we can with them. Although Amir's family eventually extends beyond just his parents and his wife, as it comes to encompass his childhood best friend and his new son. Ultimately, his family is all the stronger for this.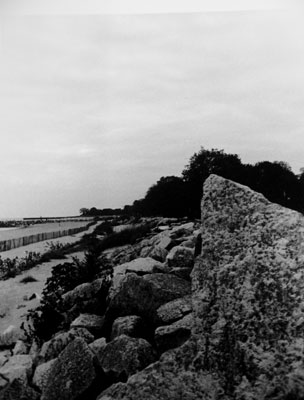 © Sean M., Apple Valley, MN